Yeah, I managed to figure it out without breaking anything. I went through and updated the start up command to turn on the event on each server that didn't have anyone on it at the moment.
One thing they added for the event was the tek rex. There is a 5% chance of a tek rex spawning instead of a regular rex. The first tek rex that spawned was a 150 male, which I promptly tamed. It took me a couple hours to get a lvl84 female tek rex to spawn.
Here is the happy couple, Megatron (on left) and Optimus Prime (right). They even redid the eggs, to a tek rex egg is an egg shaped red disco ball.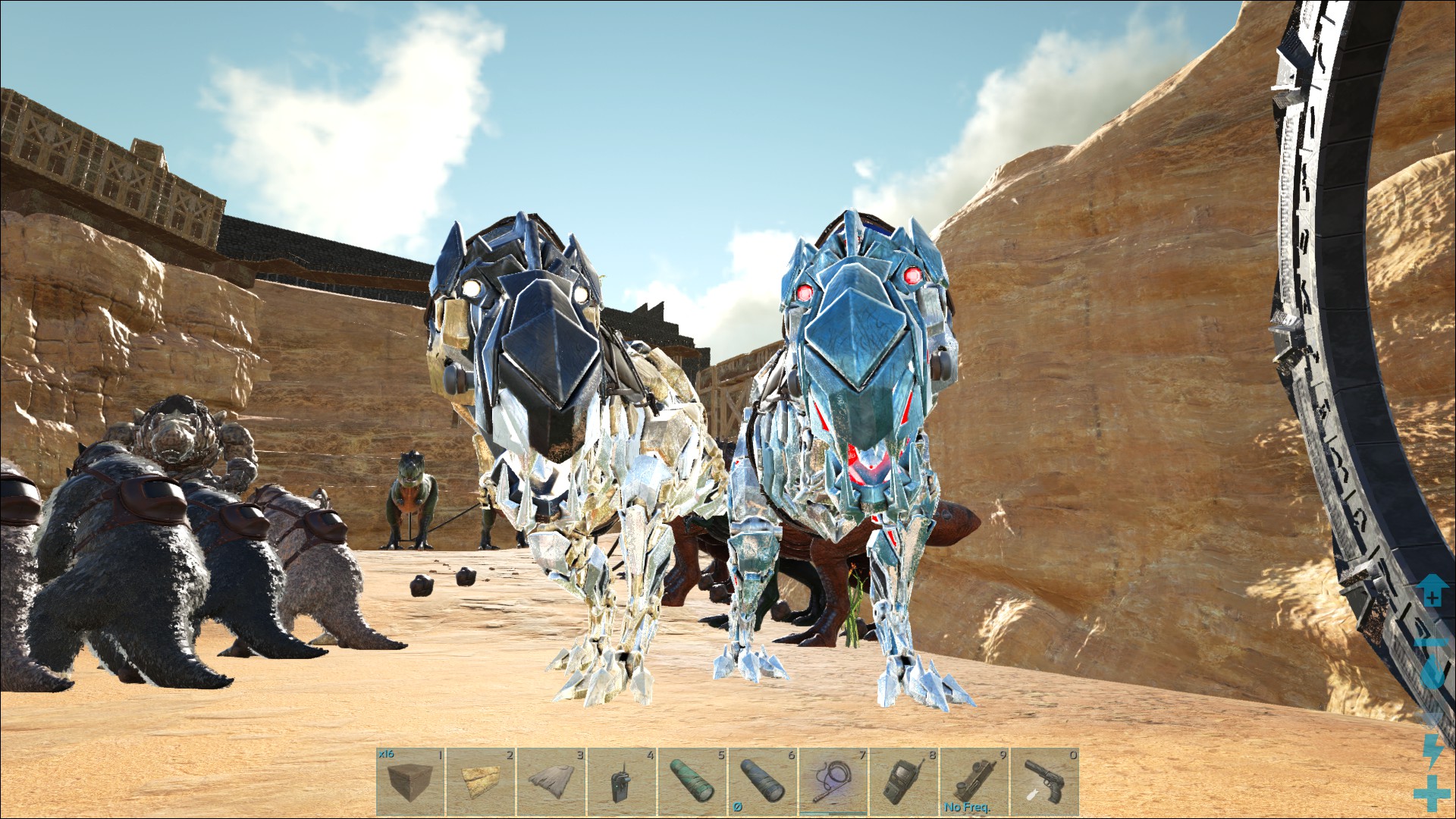 Edit: Optimus Prime has been replaced. I tamed a 162 female tek rex on the Center while I was over there farming trophies and artifacts.