Balance in this game is completely busted lol. Well, this thing specifically:
I don't think I'll ever go back to hacking when you can just pop this bad boy and mow down everything in sight with your weapon of choice.
This is on very hard: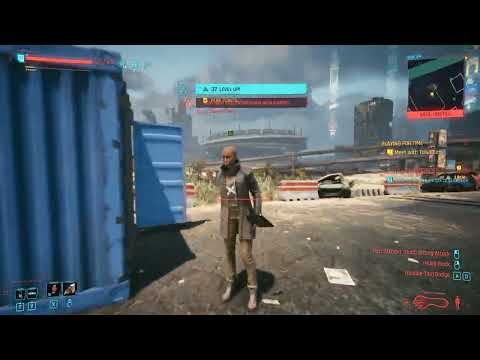 Can't deny that it's fun as hell though, I'm having a hard time thinking of another game that replicates the Ghost in The Shell cyber ninja gameplay as well as this one. I'm switching between katanas and gorilla arms now, I had no idea that they contribute to body skill checks! You get a whopping +6 to body for skill check purposes with the legendary version. I have 18 in body so this doesn't benefit me much, but it's good to keep in mind for future characters. Haven't tried mantis blades yet.
I'm also chromed up to the gills now, it's mental:
Got stuff like health on kill, max health when near death, second heart, 30% all cyberware reduction (mental), 35% all resistance, 10% reduced inc dmg, 300 flat armor, increased mitigation chance and strength, optical camo which is insane on its own but really shines with Sandevistan, 50% more health, 25% more attack speed, and of course the classic, double jump.
Going to be hard rolling anything but reflex/body in the future. Fun factor is off the charts.