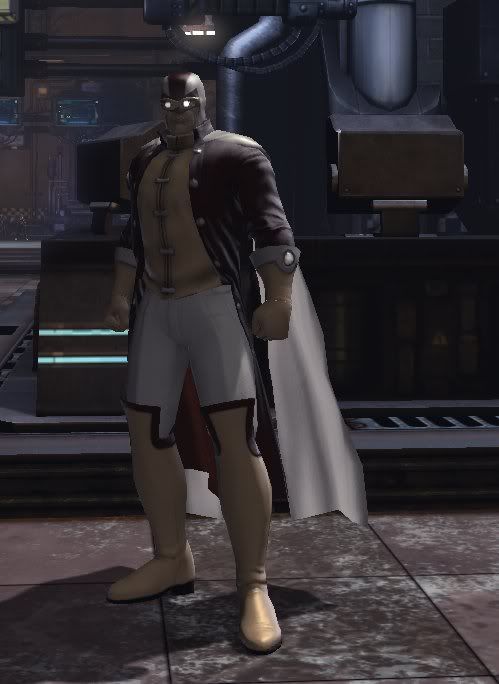 Meet The Tinker, Gadgets/Acrobatics/Powerglove/Batman!
Grumpy old Clockmaker turned Hero to "Get the damn Keeds of me Lawn!". Meaning: To Thwart evil in all its forms (especially when it is on greenery!)
Not yet happy with him, he is fresh from the Spaceship. So alot of loot to find. I cannot wait to get more pieces to get him where I want him. He is not quiet there yet. Should end up with a bit of a classic Rocketeer/Steampunkish look.