The playtest for the new version has started with character options…
https://www.dndbeyond.com/one-dnd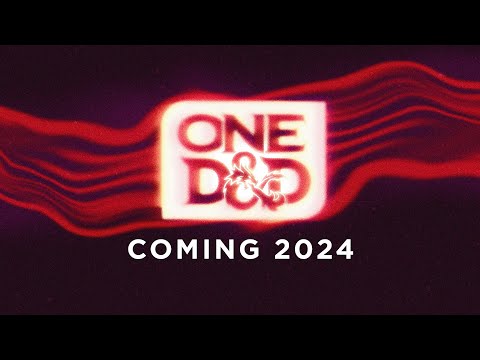 Someone summarized the changes so far:
Race Highlights:

Dwarves with limited use tremorsense. There seems to be a push towards giving more active abilities to races.
Tieflings decide on their fiendish legacy: Infernal, Abyssal, Chthonic, etc. These may provide you with damage resistances, cantrips, and other abilities.
Humans/Tieflings can choose to be medium or small-sized, since humans can be little, and certain fiends can be quite small.
Ardlings as a new race from three upper planes, to parallel Tieflings. Each has the face of an animal and will have limited flight via spectral wings. Players are still welcome to decide their own moral compass regardless of racial legacy.
Orc race, drawing much inspiration from the MotM Orc.
Emphasis that players can now embrace non-standard parent race combinations. Players can choose whatever visual appearance they want, but mechanics pull from one of the two.
Reversing the priority for backgrounds, emphasizing custom backgrounds first and then giving players some sample pre-gen backgrounds.
+2/+1 ability scores will now live in the character background, rather than the character race. pre-gen backgrounds will have these pre-selected, but with the emphasis on custom backgrounds, you are still welcome to pick your own.
Backgrounds still contain skill, tool, and language proficiencies, as well as some starting equipment. Equipment packages will all be the same value, once again emphasizing a reason to build your own.
"Culturally-encoded" elements are in general being moved to the backgrounds.
Emphasis that this is all designed to play well with Monsters of the Multiverse versions. PHB races are just "archetypal".
Humans gain an inspiration at the end of a long rest.

Feats:

All feats will have a level on it.
No first level feats will be "half feats". They will focus on increasing player versatility. Feats with +1 ability score bonuses will still appear at higher levels.
Emphasis that feats should have clear functionality and value, especially when it comes to updating existing feats. For example: magical healers should also find a benefit from the Healer feat.
The new Alert feat will not only give you an initiative bonus, but will also let you swap initiatives with someone else in the party.
A new Musician feat that gives you musical instrument proficiencies and allows you to inspire PB number of allies per short/long rest. This is advantage-style inspiration, as opposed to Bardic-style inspiration.
Magic Initiate, FINALLY lets you use existing spell slots to cast any spells gained by this feat.

Spell Lists:

3 new spell lists/tags: Arcane, Divine, and Primal. None are tied to classes, but instead tied to the source of your magic.
Loosely, Divine is drawing from the outer planes, Primal is drawing from the inner planes, and Arcane draws from the multiverse as a whole.
Feats or racial abilities may be tied to certain lists. Spells can be on multiple of these lists.
Classes will leverage these new lists in some way (but will not be strictly limited to spells on a single list). more to come in future UAs.

Inspiration:

Updated inspiration rules not based solely on DM discretion. You may be able to get inspiration on a nat20 on any ability check, saving throw, or attack roll.
A player is limited to a single inspiration at a time, but you may be able to give this to another player.
As previously noted, Humans gain an inspiration at the end of a long rest.

Critical Hits/Fails:

Attack roll crits will be limited to attacks with a weapon or unarmed strike. Spells will no longer trigger crits. Emphasis on this being playtest to see if this better carves out a space for weapon-based characters.
Crits will be limited to the weapon dice, so any bonus dice may not be doubled.
Crits will also be limited to players only. Parallels are drawn to a monster's recharge mechanic, so we may see a re-emphasis on recharge-based abilities.
Nat 1 and Nat 20s will now be an auto success/failure for ability checks and saving throws, since so many groups already homebrew this.

Other Info:

Revised conditions, including a dedicated "Slowed" condition.