Best thing is learning what an anacrusis is.
Awww is that the game Chet was hilariously tweeting about? I had hoped it was a single-player narrative driven thing.
I got through the Battlefield 2042 section. I gotta say, after listening to that developer talk about Doha, and the game in general, this is a really ambitious game they're building. I am very skeptical that they can actually create these kind of amazing moments he's talking about in a multiplayer game, even with all the design elements he's mentioning, but hey, it will join EA Play eventually and Game Pass, so I'll definitely try it out. Maybe they will actually succeed.
I think I missed the earlier reveal of Anacrusis. Interest is definitely piqued. Seems like we are entering a new Left 4 Dead style Renaissance era.
For Stalker 2 they had a cool detail where one of the Stalkers sitting around the fire in the trailer was Sergiy Grygorovych, founder of GSC and the STALKER series.
The last of the E3 showcases listed in the OP starts in about 90 minutes. They might have some pre-show stuff too. Here's the official feed, I think, for EA Play: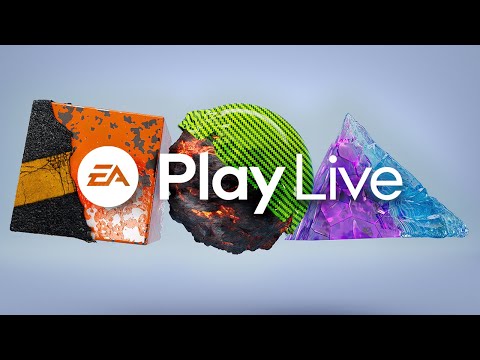 Live action trailer for Sims 4 Cottage Living was cute.
Edit: Lost in Random looks awesome. Sort of a Alice in Wonderland crossed with Psychonauts?
GRID: Legends looking nice. Going with the trend of having a story in racing games, like with the latest F1 game, and EA's sports games.
After the first 3 letters I'm guessing the code is ITSINTHEGAME
E3 2022 is officially cancelled
Yeah saw that. That's kind of a bummer.
Summer Game Fest and all the publisher showcases were a good substitute last year, so why not again this year?
We will have E3. It just won't be called officially E3. But there will be conferences and trailers and all that. So, E3.
IGN is still planning to run a multi-day preview event:
Is everyone doing their own thing again this year?
That kinda tracks.
Yes, which is why I'm fairly pessimistic that E3 as an in-person event will ever come back. Even a really lavish video presentation that you post on the internet may cost $400k, but EA and the other big publishers were spending upwards of $7 or $8 million on E3 before 2020. It's just too much money, especially now that we've done without it for three years.
I kinda suspect you're right. Which is sort of a shame, but I get it.
Yeah, I'm well past the days of staying out all night at the parties, but I have missed the opportunity to catch up with the industry people I like in person. It's such a shame that the ESA hasn't figured out a way to downscale the cost of E3 commensurate with all the consolidation and other reasons there are fewer companies involved.
There's probably some cost that would make it worth it.
Teenaged me would be so pissed at adult me that I blew four years and $160 grand getting this fucking print journalism degree to become a games writer and I never even went to E3 before it died.
E3 is the biggest show for the LA Convention Center, which is run by the city, so I imagine there is a lot of interest on LA's side to resume the show. That's a week of full usage of the entire convention center, along with all the hotel rooms and dining and cab/rideshares.