We've talked about this on the podcast before, but some movies should be over much sooner than they are. For instance, Fall is coming to theaters next month on the strength of its concept (?) and presumably Jeffrey Dean Morgan's appearance as a villain at some point? Maybe he does the voice for gravity or something?
But the conclusion of this movie looks pretty straightforward. I'd say the title is a spoiler, but the trailer kind of gives that part away. Anyway, it promises to be a short movie. In fact, I'd say the trailer is a short movie: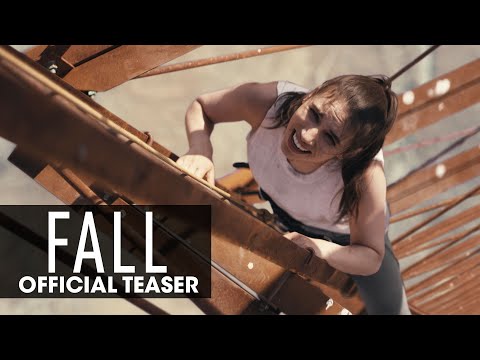 I do love watching studios cast about for these dumb "supposedly relatable people get themselves in quite a pickle!" movies. I think these started with Open Water, right? 47 Meters Down where the rope on the shark cage breaks and its sequel, the couple snowed in the car on the side of the road, the one where the sisters get closed up in the swimming pool over the holiday weekend, the three friends trapped on a ski lift over a different holiday weekend, the friends who forgot to lower the boat ladder when they jumped in the sea for a swim, that sort of thing.
At least in those movies, the characters have time to hash out their backstories and complicated relationships. But how much can you accomplish falling off a tower? I think it's a safe assumption this movie is gonna have a long dialogue-crammed climb up a radio tower followed by about ten minutes of someone hanging on a rope while Jeffrey Dean Morgan chews the scenery about something something plot point. I think it's also a safe assumption it will be profitable for Lionsgate.
-Tom