Hello, and welcome to my AAR of a recent Endless Space game. Note that Endless Space is still in beta, so stuff in this AAR may not function the same way in the final game!
The details: I like close, fast games, so I set this up on a small, 2-spiral galaxy with 2 AI opponents on the normal difficulty. No pirates, because pirates are dumb.
I'm playing the Craver faction. Cravers are an insectoid race that were evolved and given technology by an ancient, now extinct, species called the Endless. Cravers have but one need: to consume. When the Cravers settle on a new planet, it provides +25% resources for the first 25 turns, returns to normal for the next 25 turns, and then -25% resources after that as they overconsume the world. Fighting the Cravers can be a demoralizing prospect because, in addition to their innate fighting advantages, conquering a Craver planet gives you worn out, weakened planets. The Cravers must continually take new worlds to keep their production high. In addition, the Cravers cannot be at peace with any other faction, the best possible relationship is a cold war. For the Cravers, you are either waiting to be eaten or are being eaten.
The twist is that all the players in the game are Cravers. That means there can be ONLY OMNOMNOMNOMNOMNOM. And eventually the galaxy will be stripped of all nourishment.
Here's the banquet: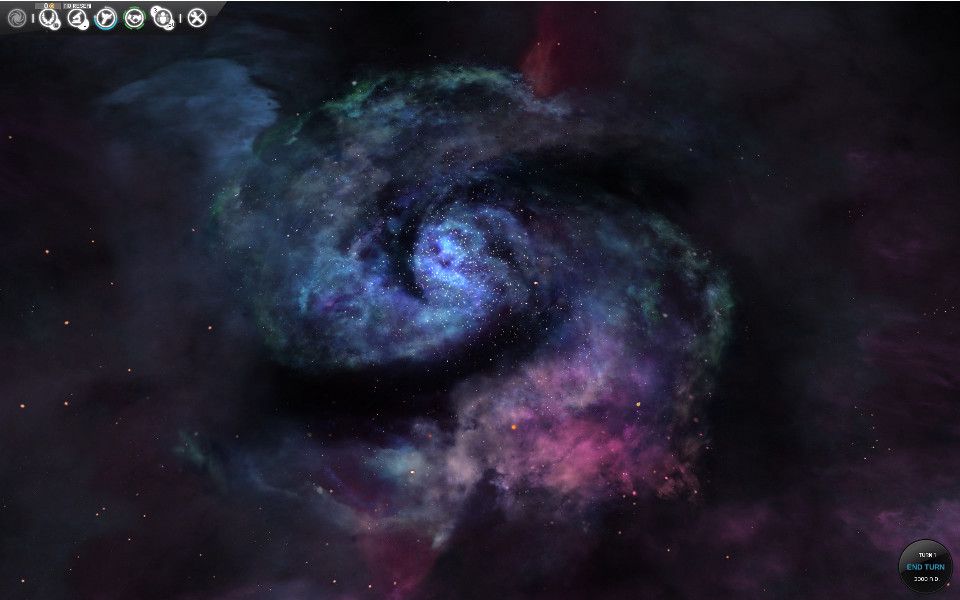 My seat at the table, the star system Lahat:

The system details: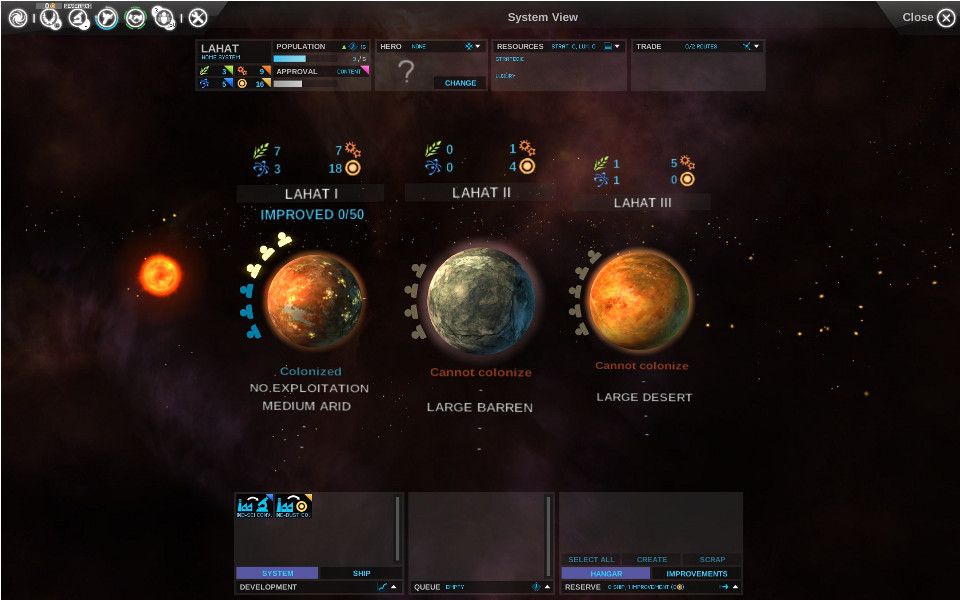 Next: Exploration, infrastructure, and research.