Heia Safari! is a game on the campaign in German East Africa during World War I. It will be coming out on Steam on November 25.
You can play immediately by purchasing directly from SGS. The game has a campaign game and four campaigns which start in 1915, 1916, 1917 and 1918 and run to the end of the War. I have been playing the game for a few weeks and am greatly enjoying it. It has good period feel and the game captures well the asymmetric nature of the conflict with lumbering large Allied forces chasing the German forces, made up almost entirely of native askaris, who wage an effective campaign of raids, cutting Allied supply lines, and overpowering Allied garrisons.
Colonel Paul Emil von Lettow-Vorbeck with a force of about 14,000, three-quarters askaris, kept in check Allied forces ultimately totaling 300,000, the only unbeaten German commander by the end of the War, and the game well simulates this very unusual WW I campaign. (Deeply politically reactionary, von Lettow-Vorbeck had nothing but scorn for them when the Nazis came to power. Hitler asked him to serve as ambassador to the UK. Vorbeck purportedly told him to do something anatomically impossible in response. One of his sons who was present later said that his father had not been that polite to Hitler. His allied opponents in World War I funded a pension for him after World War II when von Lettow-Vorbeck was living in poverty.)
I am always on the lookout for strategic games that play well, give a good historical feel, and cover a fresh topic. This game meets all three of these requirements. Highly recommended.
A good YouTube video looking at game play: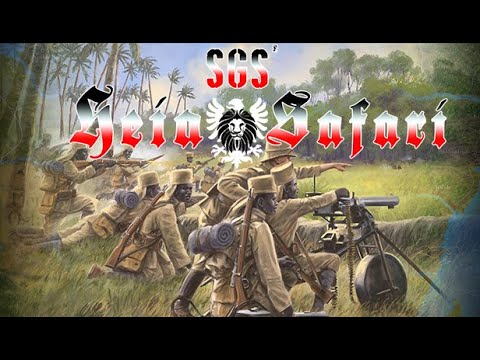 A Youtube video preview: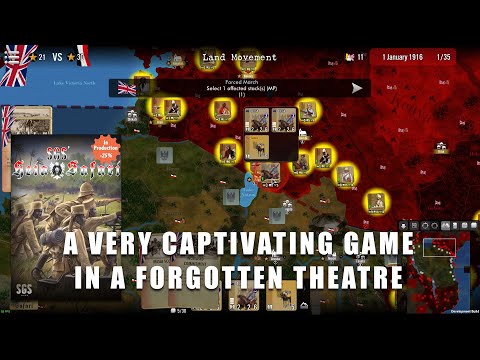 Game trailer: