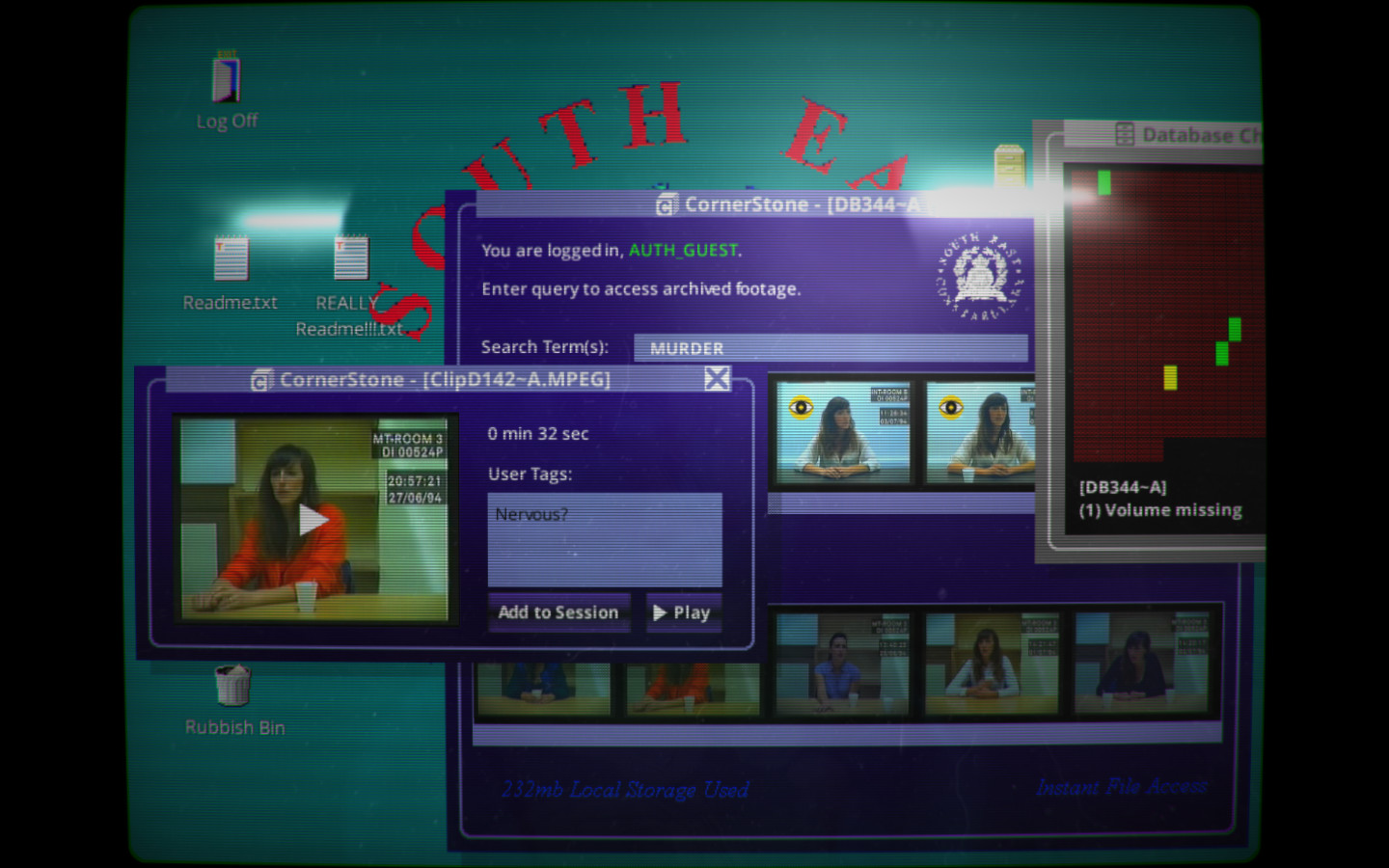 Her Story is a "non-linear crime fiction storytelling" game from Sam Barlow. He lead Silent Hill: Shattered Memories and created Aisle*. In Her Story, you play someone sitting at an old computer sifting through the files for a mystery from the 1990's. The meat of the game consists of finding and watching FMV of the investigative interviews of the main character. Viva Seifert plays the subject of the interviews.
Sam Barlow is sort of (in)famous for his writing and the experimental nature of his games. Wait! Don't go! I know we just had a discussion of limited gameplay in the Sunset thread, but this is getting a lot of buzz for actually being pretty good, despite being an "art game."
*If you haven't tried Aisle, please do. It's free. It's a text game. You choose one action for a man in a store aisle and then read the outcome. The game then resets. You can then try again with a new action or stop at any time. If you choose to try again, you'll learn more about the main character and begin to unravel what's going on in his life.