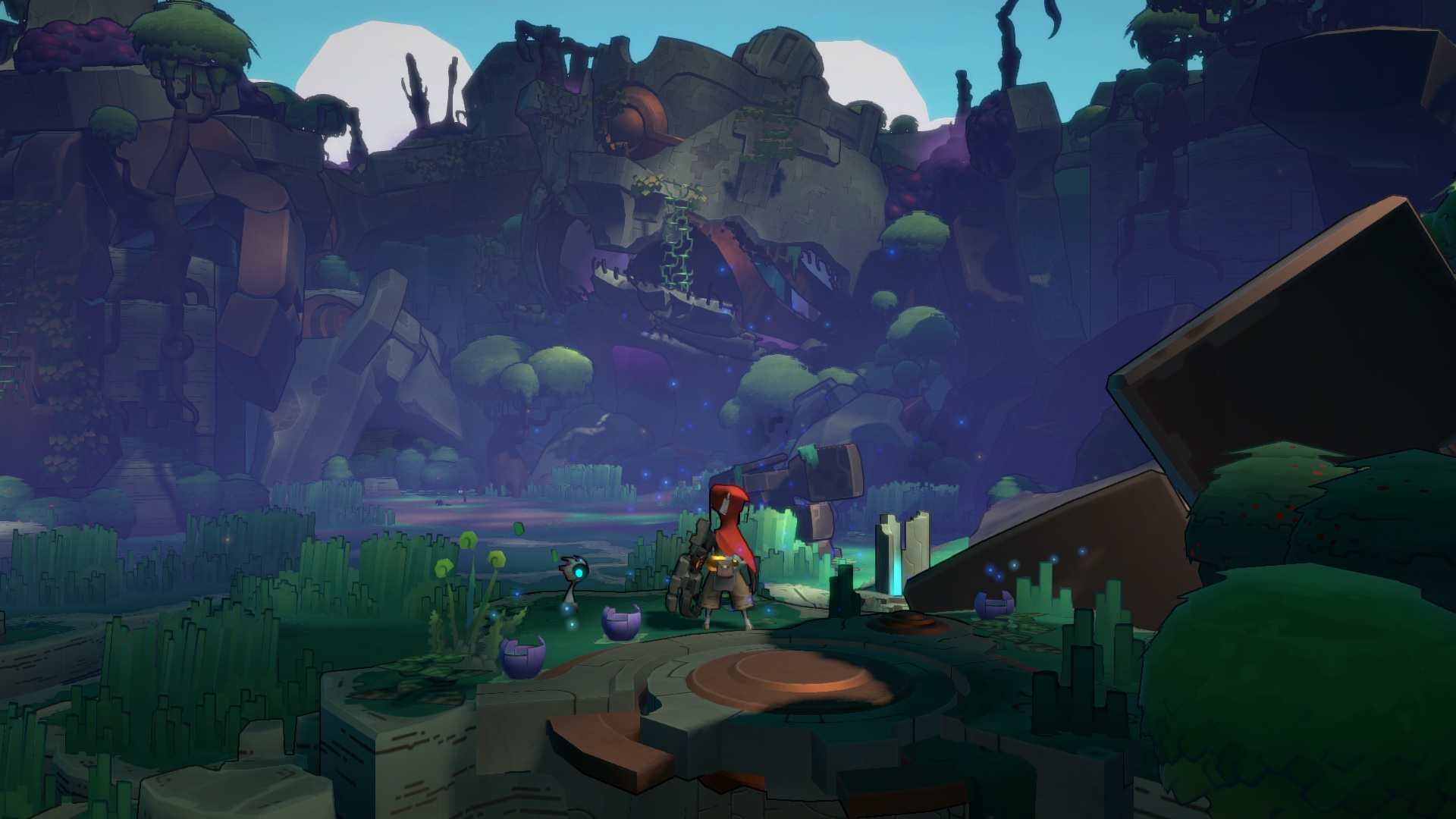 More here: http://www.polygon.com/features/2015/8/17/9153363/runic-games-hob
Ico and Shadow of the Colossus are inspirations. "The sense of awe and wonder. Where am I? What is going on? I don't understand," Lefler says. "You get a narrative by playing the game. That's the one thing we absolutely loved and we all talked about trying to do that. Making a world that seemed alien, and playing the game explained that story."

It's a departure for the studio, and that comes with risk. Hob is self-funded. There is no Kickstarter campaign and no publisher. "Honestly, not everything is on the table, but enough," Lefler says. "We're a small studio, not a big company that has a parent that's going to come in and save it. There's a lot riding on it."