I got married on sunday. I'll see if I can get some pictures up later on today.
Man, just cause your friends jump off a bridge…
Nah, congrats. Enjoy domestic bliss.
Ok here we go. And yes I am a Fat American. Sunburned too.

The Wedding Party


Hey look my name really is Patrick
You should've let Duane wear his bolo tie. (I'm guessing your best man is a Duane. Could be a T.J., Hank, or Sam though. Slight chance he's a Steve, but probably not)
Oh, and gratz! :)
Who's the brunette on the right, she's cute =)
Congratulations!
And whenever I see a clock of that magnitude I am compelled to ask
What time is it?
Fat happy American. Sunburned too.
Congratulations.
JoshV, you motorboat'n son of a bitch!
I don't really understand, is that some sort of odd Vegas slang that i am unfamiliar with?
Oh yeah, and congrats on the marriage. It might not be sunburn, are you one of those who gets red faced when drinking? =) Weddings are stressful, i'd be drinking.
The drinking started right after that picture was taken. Definitely sunburn, I thought I was going to melt. It was an outdoor wedding, about 85deg and no shade. I couldn't wait for them to finish taking pictures so I could take the Jacket off.
Oh and from left to right…
Eric, Patrick, Melody, Alicia(13), and Rachelle(23).
13! Remember guys, always verify at least 2 forms of ID. It's easy to end up on the sex offender's list. I'd think she was in college at least.
…is a CLOCK SPIDER lurking behind it?
Congratulations, guys!
Fuck you Sparky. Fuck you.
Rachele isn't bad.
Congrats man. When's the honeymoon?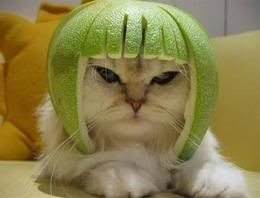 Limecat will crush clock spider.
We're going to take a cruise in August.
Sweet. Have fun with that. My parents did that as a marriage counseling thing, and they are now pretty happy.
Next time Patrick gets married, I want in.
in the bridesmaids…
I once shot my friends' wedding. I had the best time evar hanging out upstairs with a camera, a bottle of champagne, and a bride + bride's hot mom + bridesmaids in various states of (un)dress.
Alicia is 13? Jeez. That's some jailbait right there with all the make-up. I was thinking she had to be at least 18 or so…
Also, this thread is humorous given the divorce threads.
She looks old for her age even without the make-up. I keep trying to warn her mother about teenage boys and the lengths they will go to to get what they want.