---
Created by the Tokyo-based Japanese development studio Artdink and celebrating its 35th anniversary in 2021, the venerable A-Train series is the studio's longest ongoing video game franchise. Over time the series has steadily evolved over the years into a unique blend of railway management, urban development, and business simulation. The series caters to a wide variety of people from densha otaku (train fanatics) through to individuals who enjoy the city development aspects.
Beginning with the release of A-Train III, the series has been heavily inspired by the private business model purportedly pioneered by Ichizo Kobayashi (1873-1957), founder of what is today the modern Hankyu Hanshin Toho group. This distinctly Japanese integrated model of business operations predominantly focuses on three symbiotic elements. These three core pillars are the transportation of people and goods, the strategic buying and selling of real-estate, and the careful placement and management of subsidiary businesses near stations. All with a healthy dose of stock market action thrown in on the side for good measure.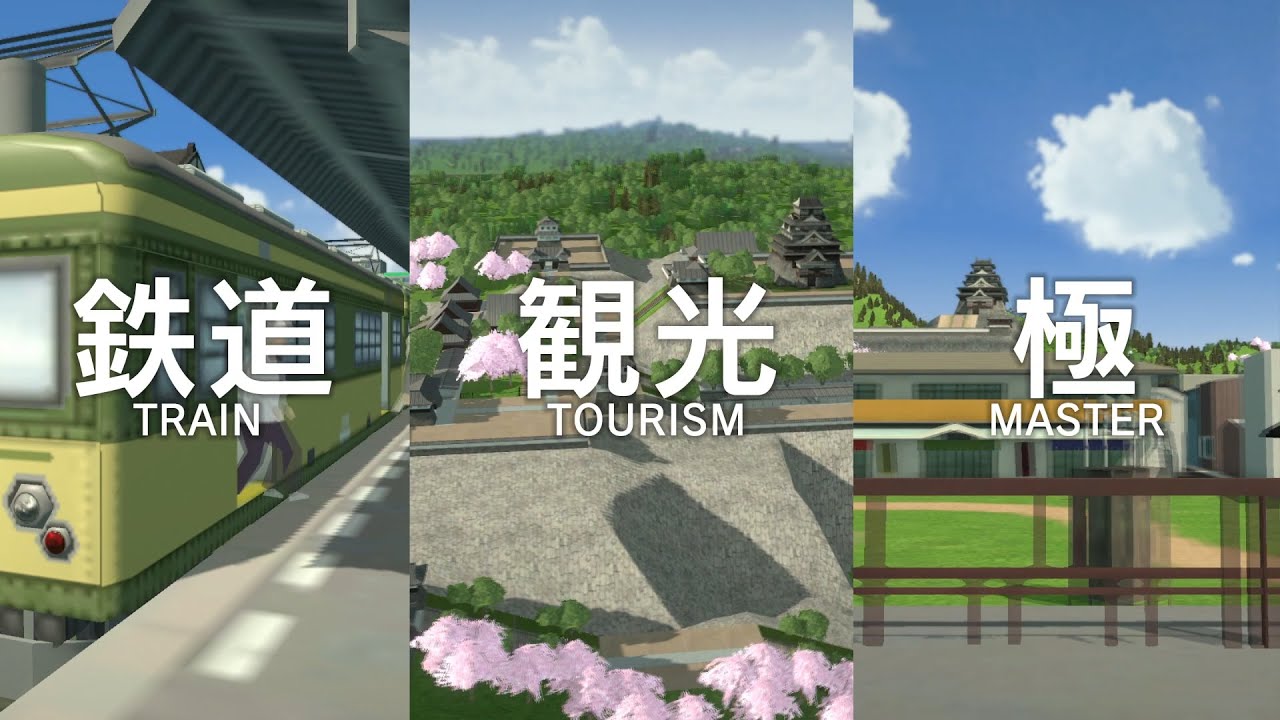 Spanning over nine mainline entries on personal computers and several spin-off projects, the A-Train series has had a turbulent relationship with localised releases outside of Japan. Maxis and Ocean are credited with first introducing the series to most people with the localised release of A-Train III in 1992, most commonly known as just A-Train in Europe and North America. This was later followed up by Maxis publishing A-Train on the original Playstation in 1996, which is actually a localised release of A-Train IV rather than a port of A-Train III. While several subsequent A-Train games have received localised western releases via third-party publishers such as Degica Games, unfortunately many entries in the series such as A-Train 7 only ever saw the light of day inside Japan.
---
---
At the time of writing, A-Train 9 is the latest mainline entry in the A-Train series. First released in Japan in 2010, the game has subsequently gone on to receive four expansions, culminating in Version 5.0 - Final Edition. The most up-to-date English release of A-Train 9 is Version 4.0 localised by Degica Games and available on Steam. Unfortunately, Degica Games never localised Version 5.0 and consequently it's currently lacking an English language release.
For the moment, you can read my in-detail thoughts about A-Train 9 over here:
---
---
A-Train PC Classic is, as the name might imply, the PC release of the predominantly 2D sprite-based A-Train 3D for the Nintendo 3DS. The redrawn 2D sprites, display higher resolution, improved performance, and implementation of mouse and keyboard controls faithfully bringing a wonderful A-Train game from the 3DS to the PC audience. Including all the localised original and previously unlocalised Japanese-exclusive DLC scenarios, A-Train PC Classic also includes three new unique scenarios and Steam Workshop support for downloading and sharing user-created scenarios.
Following on from everything that made A-Train DS a cult classic on the Nintendo DS, A-Train 3D // A-Train PC Classic greatly improves on the core gameplay. Additions such as a new epoch system and five new resource types to transport and trade (e.g., coal and oil) bring a whole new dimension to the gameplay. Research new rolling stock as the technology becomes available and witness new building types appear as the years progress, culminating in massive glass skyscrappers and residential apartment blocks.
A-Train PC Classic offers a wide-variety of objective-based campaign scenarios with a choice between three tailored difficulty levels. Plus there is the option of Free Mode (sandbox) for those whom wish to play without restrictions. Whether you are looking for a real challenge of your management skills or just craving something a bit more guided and goal-driven than your typical freeform sandbox, there is a suitable difficulty level for almost anyone.
---
---
A-Train: All Aboard! Tourism is, at the time of writing, the latest entry in the venerable series and released worldwide March 12th, 2021 for the Nintendo Switch and December 8th, 2021 for Windows PC (Steam). Once again directed by Masaki Iizuka, the game iterates on the foundations establish by A-Train DS and A-Train 3D // A-Train PC Classic. Adding new features and improving on existing ones too, such as the addition of seaborne transportation options (ferries) and an expanded construction mode.
Similar to previous installments directed by Masaki Iizuka, A-Train: All Aboard! Tourism offers a wide-variety of campaign scenarios, the ability to share and download user-created scenarios, a choice between three tailored difficulty levels. Plus Free Mode (sandbox) returns for those whom wish to play without restrictions. Helpfully, the game even comes with a free demo on the Nintendo eShop that lets you play the first scenario, tutorial included, for up to a year of in-game time.
An important theme of A-Train: All Aboard! Tourism, as might be evident from the game title, is the addition of special tourist attractions and routes. Several of the game's scenarios incorporate this new element into their scenario objectives to offer an even broader range of scenario objectives compared to A-Train 3D // A-Train PC Classic. By constructing transportation links to other nearby regions at the borders of the map and transporting the flow of tourists to and from designated tourist attractions, there are now even more ways to generate revenue transporting people by train, bus, plane or ferry.
---
A-Train News

The recent v1.1.0 patch released on June 17th, 2021 added a free brand new scenario (The Mysterious Island), added many new quality of life features and options, fixed a variety of existing bugs, and further improved the game's performance on the Nintendo Switch. There appears to be some noticeable improvements in performance whether you are coming from v1.0.0 demo or just the previous patch. Visit Artdink's English language support page for the full patch notes on the latest update.

Let's Play All Aboard Tourism
#1 - Introduction | #2 - Expanding our railroad south-west to Nagashirojo | #3 - There's no scheduling quite like train scheduling | #4 - We built this city on transit fueled growth | #5 - Strategically using other people's money to enrich ourselves | #6 - Greasing the wheels of progress | #7 - Steaming to victory…

Let's Play City of Hopes & Dreams
#1S - A new challenge approaches | #2S - Planting synergistic bonds for the future | #1PC - Groundhog day in A-Train: All Aboard! Tourism… | #2PC - Breaking ground in Oma town! | #3PC - What good is transportation infrastructure without some vehicles? | #4PC - Schedules make the world go round!… #5PC - From the Isoya breadbasket to your plate!..