I still have some ancient (10 year+) sony TV, which looks nice, but doesn't stop me drooling over those LED TVs.
Anyway… In prep for maybe buying a TV one day, I will need the option to locate it elsewhere in the room. The problem is, everything I read about TV aerial cables tells me that even having a slightly sharp bend in them is a horrific no-no.
So pinning the stuff to the wall around 4 meters of skirting board + old stone fireplace + doorway is likely to result in picture quality equivilant to that of the queens coronation.
My other option is to drill a hole in the floor, run an aerial cable extension under the floor. Handily there is a cellar…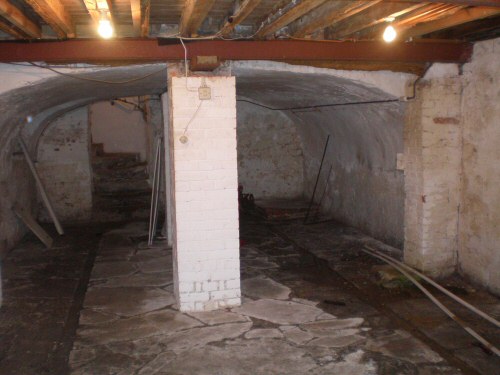 and drill another hole where I want the cable to surface again for plugging in to the TV.
My questions are:
is there a simpler way?
is it overkill to do this?
am I wrong about it being a bad idea to have bending long runs of coax?
I'm in the UK, just in case you people in the colonies ahve different cable types?