There is already a Joe Dever RIP thread, but I want to talk about his book series, Lone Wolf, as something interesting happened this morning.
Randomly minding my own business when YouTube shoved this video in front of me.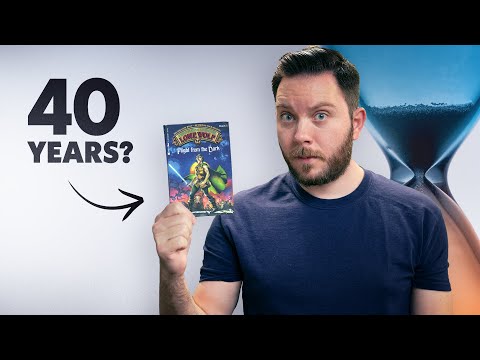 Now, as someone that enjoyed what Lone Wolf books I could get my hands on from the school library I was intrigued. These were amazingly well crafted books in one of the most interesting fantasy worlds I'd seen, and since I was at the time new to D&D I was in love with them and replayed the ones I had access to (which amounts to like books 1, 4, 5, and 7 or something random) over and over.
Eventually I fell in love with Steve Jackson's Sorcery, I still have that complete set in hard cover behind me on my book shelf. I do love Jackson's work, but I think the biggest appeal was having the full story and not randomly books.
However, watching this video (which was a delight), led me to the re-release project where they are putting these Lone Wolf books out as Definitive Editions in hardcover, with tons of missing content that was cut from the originals!
These looked so incredible, and the idea of playing books 1-5 as an adult just seemed so incredibly appealing, I bought all five just now. It was 130GSB for me to ship all five to the US (I think that's about $158USD) and I'm already chomping at the bit to get my hands on these and get started.
Anyway, this was all news to me, so I figured it was probably news to others, and I wanted to spread awareness!