Yeah, I'll be in for that.
Oh man, I hope that is as good as it looks to be.
Can't wait. I listen to him, Sean Hayes and Jason Bateman on their Smartless podcast without fail each Monday when a new episode is released. I don't think they've missed a week since it premiered over a year ago. It's so great.
I didn't know about Smartless… looks great! Thanks for the tip.
This looks great! Though I do hope the celebrity improvising is more than them just cracking up over and over again - a bit too much of that in the trailer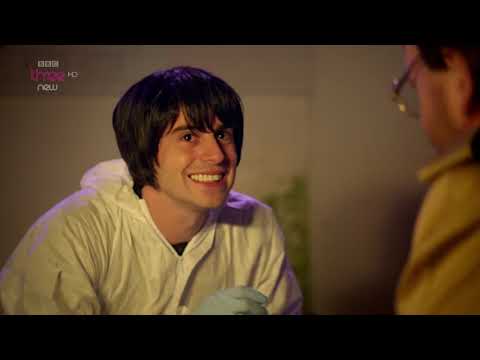 It sounds like a remake of a British TV show from a couple of years back. If it's anywhere near as good as Murder in Successville it'll be worth catching.
The guy playing Gordon Ramsay as angry chief inspector is a personal highlight.
At first I was very meh on the idea. Police/ crime procedurals are a negative draw for me.
But I dunno, maybe this might be worth watching.
I love that the streaming-verse allows stuff like this to get made and be widely available.
That's why I pimp it when any three of their names come up. The three have been friends for years and I could listen to just them for an hour. They make the interviews of guests I do not even care about funny and interesting. That they just started doing it because they wanted something to do during the pandemic AND the fact that it is so good is crazy.
Back to the show: The fact that one of the celebrity guests in an episode is running back Marshawn Lynch is awesome.
So it's "Dancing with the Stars" but with a homicide investigation?
I like to think of it more like a mix of The Masked Singer and Survivor, but with no competitive elements at all and it's not a reality show, but there are murders.
I listened to the latest episode (Michael Moore), and I'm a bit shocked no one yelled "PHRASING!" during the first few minutes. I certainly did.
As for this show, it looks like it could be an asymmetric competition: Can the guest both stay in character AND solve the murder? There is something great to watching someone stay firmly in character while doing their best to break someone else out of character, and watch the recipient struggle to keep their shit together. That moment where you see the person thinking "come on, come on. FOCUS. Keep it together!" is great, and to me far more funny than the actual break.
As one of those guys who incessantly invites you to his improv shows, I say "Yes, and!" to this.
CapIUnderstoodThatReference.gif
Yes! And Cap is now in a… I need a location…
Bah, my wife lasted 10 minutes before nixing it.
My impression from that 10 minutes was also that it was not as good as the UK example posted above.
We watched the first two last night. Almost bailed on the first ten minutes of Conan O'Brien, but it got better.
Marshawn Lynch was hilarious.