Happy Birthday. Do not Run.
To another year of talking to yourself about some random Japanese SRPG!
You've got to get with the times, man. Now I talk to myself about random MMO's. Also, you'll never catch me alive, Flowers! Stop trying to look at my hand!
Happy B-day man! Take an extra hit of vicodin and a swig of champagne to celebrate!
Also, quatoria, I have no idea what you said in that message over Xbox Live last night.
Not vicodin, man. They've moved me to MS Contin now. Starting today, in fact. LET THE PARTY TIMES BEGIN!
Oh, I asked you to join my SR2 game to take a look at my Pimp Tank. No, that's not a euphemism. Yes, it should be.
Happy birthday dude. I hate birthdays. Hopefully yours is good!
Oh, now they finally fucking fix the calender.
I'll have to start rounding up my birthday images, so you get the classic for now: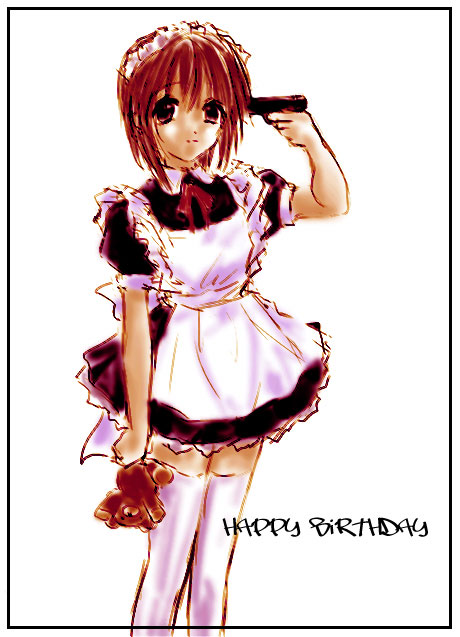 happy birthday
overwhelming, am i not?