I was curious last week, given I got an amazing 34" Ultrawide display a little over a year ago that I just love, if they makde an OLED Ultrawide. They do, and it is a pretty amazing sounding display. The AW3423DW came out first and has G-Sync and goes for $1299. I got an employee discount that brings it down to $1187 after tax and with free shipping from Dell.
However.
Doing some more research, I can get the newer version from just a few months ago (AW3423DWF) that according some reviews fixes some of the issues found in the first version (including allowing for custom firmware to fix issues) and has some other fixes, for cheaper. $1,025 after taxes. However, it is an AMD FreeSync display, not a G-sync. However again, I'm told it's "Gsync Compatible". Now, I have a 3080 and have had a G-sync monior for a few years now, most recently the aforementioned Ultrawide.
A few questions - First, will it really matter one vs the other? Also, will it cause problems if I have two displays, one gsync compatible and one full blown g-sync confirmed? Especially if the "compatible" one will be my primary (gaming) display?
EDIT: I think I have my answer thanks to watching this video from Linus.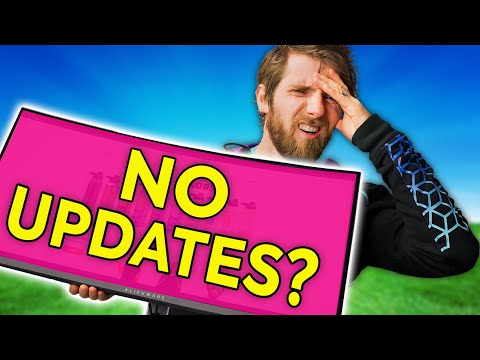 TL;DW - no difference of note, just get the cheaper/newer/better version of the display.