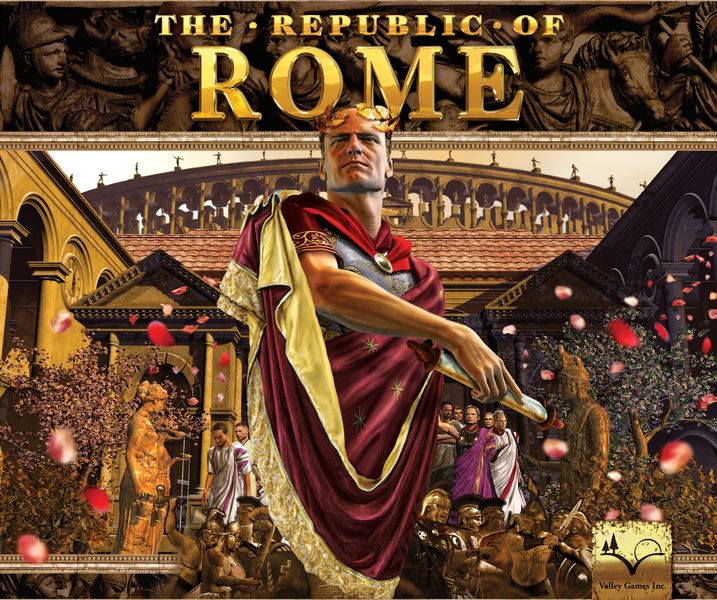 Be welcome, one and all, to our second retelling of the rise (and quite possibly fall) of Rome through the medium of the excellent board game Republic of Rome, originally published by Avalon Hill in 1990.
Here's the previous game: Republic of Rome forum game
By popular acclaim, we will again be starting in the early republic. This is a time of great danger for the nascent Roman civilization, yet also a time of great opportunity. If Rome would grow to fulfill its potential, it must expand, and so it must fight! To the east and south lie the fragmented remains of the great Greek empire, which fell apart so quickly upon the death of Alexander. Certainly an opportunity for expansion.
But the seas are controlled by the great naval power of Carthage. Rome would prefer not to contest with them for the moment, of course, but it is likely Carthage will view the rise of Rome with concern and move to nip its threat in the bud.
Will the factions of the Roman senate be able to find common ground to see off the menace of Carthage and grow the Roman sphere of influence to rival Alexander's empire? Or will factionalism and petty infighting doom Rome to a minor role in history? Only the players themselves can determine this, and even their best efforts may be found wanting when faced with the caprice of the gods.
And so to introduce our four players, who take on the role of factions in the Roman senate:
@Knightsaber of the Southwestern Mountain Shepherds
@CF_Kane of the Populares
@antlers of the Assidui
@scottagibson of the Optimates