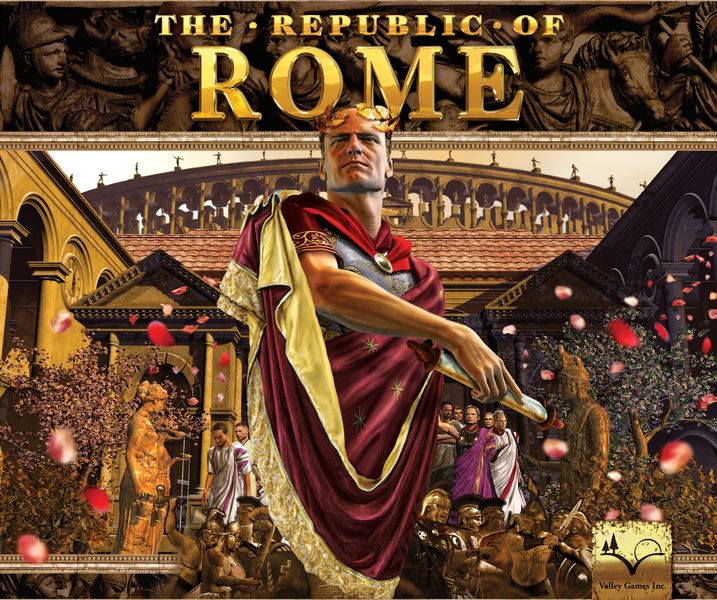 Salvete senatores!
Near 500 long years have passed since the founding of our glorious city. Some 240 since the tyrant Tarquinius the Proud was overthrown and our ancestors founded this great Republic. Senators, the future of Rome is perfect! Soon we will have gained sway over almost the entire peninsula of Italia; our traditional foes are defeated, their lands our own.
And yet our erstwhile allies of Carthage and the sleeping giant of Greece eye our growing power with concern. The years ahead still hold perils for Rome. Our great republic has seen off all threats so far; it will continue to do so under the wise and benevolent leadership of your noble selves, with Gnaeus Tullius Iucundus as consul to guide you. Vote Tullius!
---
The Republic of Rome is a political board game charting the rise and probably the eventual fall of the Roman Republic, starting around the time of the first Punic war. Players represent factions in the senate, growing the popularity and influence of their senators and working with their rivals for the benefit of Rome, and of course for their mutual enrichment.
No holds are barred in these ancient politics. Bribery, assassination, seduction, rebellion. All may play their part.
But there are many threats to the Republic. Players must work together to keep the people happy and to raise legions and fleets to defeat Rome's enemies. If they cannot put aside their rivalries for this task, the game will end quickly in defeat for all. But the risk of a popular conquering general returning in triumph and raising arms against the senate is a real concern. And at the same time a chance for victory for the faction he supports.