Update: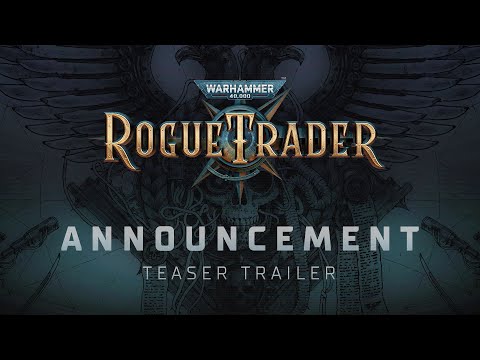 We now know this to be an isometric, likely party-based RPG similar to Pillars of Eternity, Baldur's Gate, and the Pathfinder: Kingmaker/Wrath of the Righteous titles that Owlcat has previously worked on (very successfully - some of the finest cRPG gaming to be had since Obsidian imo, these Pathfinder games). Whether you are into Warhammer 40K or not, this could really be something very interesting - an actual story based Warhammer 40K RPG could be a lot more fun than yet another tactical/board game set in that universe, and it looks like they are pulling out all the stops in terms of production value.
Original post from before we knew what this was follows, for historical reference.
https://whatisnext.owlcat.games/
Sounds like speculation on sites such as Era and Twitter are that this is them signaling that their third RPG will be set in the Starfinder PnP setting. I love my fantasy setting, and I adore both of their previous titles, but I will admit this is kind of an interesting juke I didn't expect them to take. Of course, I had never heard of Starfinder before today, so that's probably why. Is this something everyone is excited for, if it turns out to be what they are planning (which seems incredibly likely)?