Continuing the discussion from Apple TV+ Recommendations: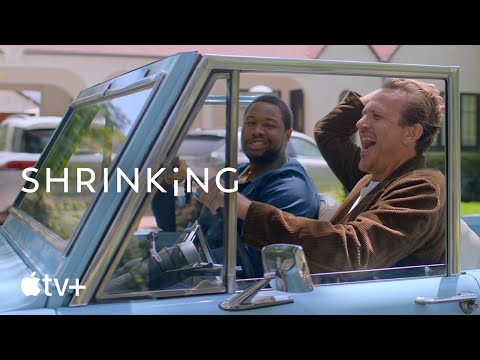 Well since @lostcawz brought it up and I was thinking about it too, let's start a thread.
I've only seen the first two episodes, I believe there are four of them released as of today. My wife likes it more than me, enough that we'll keep watching it but our schedule just hasn't allowed us to stay current.
I won't say much because maybe my thoughts will change as I catch up on the existing episodes, but my concern from the first two episodes is how they'll maintain the balance in a show about "vigilante therapy". They're mining the premise of "what if a therapist cut through the bullshit and just said what obviously needs to be said to his patients?" for laughs and sort of encouraging us to root for Jimmy's (Segel) methods to work. Already in those first two episodes, they're also already showing some of the dangers of this irresponsible approach, but I wonder if they'll be able to keep threading that needle. Are we supposed to want Jimmy's approach to succeed at all? A little bit? Jimmy's approach with Sean is both breaking through and making connections, but also really irresponsible and putting him and others in danger. I get nervous wondering how the show will handle this.
My other complaint is that I don't buy Jimmy's relationship with his daughter Jessica. No spoilers here beyond the premise—Jimmy's wife died in a car accident and it's really damaged the relationship with Jimmy and Jessica—but something I can't articulate about Segel suggests not a father whose relationship with his daughter has been fractured, but an adult who's never had a child at all trying to relate to a teenager he just met. It actually feels more like another therapist/patient relationship, or maybe a teacher/student, and while parallels to that kind of relationship would be interesting, there's just no chemistry or sense of history at all that make the father/daughter relationship—even a broken one—feel authentic.