We all got old. I'm just less cranky these days. :)
L. Ron Roberts
And The First Church of Star Citizenry
Are you CLEAR?
Our spaceship jpegs will show you the TRUTH
the white zone is for loading & unloading
If you gotta load or unload, use the white zone
It's not happening. They're just gonna keep kicking the can down the road and hope they keep the gullible backers at bay for a bit longer.
ICYMI. I just ran outta lols to give. So go get yours.
ps. And this is just the UK side. Imagine what's going on US side which aren't public, and where the bulk of the funding comes from. In fact, right after the Calder investment, Forbes wrote about specifically that (CR and co getting rich off the project, while not delivering on promises).
Meanwhile, over there…
It's totally happening. I am sure they will be providing a roadmap for how they will create a plan for designing a roadmapping system to create plans for roadmaps for developing server meshing. For sure and truly.
"The map is not the territory."
What if this whole operation is just an audition to work at Rand McNally
And all their programming work is really just trying to solve the age-old question of whether you need four or five colors to ensure that no two adjoining countries on the map share a common color!
Don't look now, but I called it.
So it's going to be "sharded" (which is just a fancy name for instances btw). Which, btw, isn't "server meshing".
I can't even stop laughing. wow.
Basically, all of this (circa 2017) - all of it - was pure bs.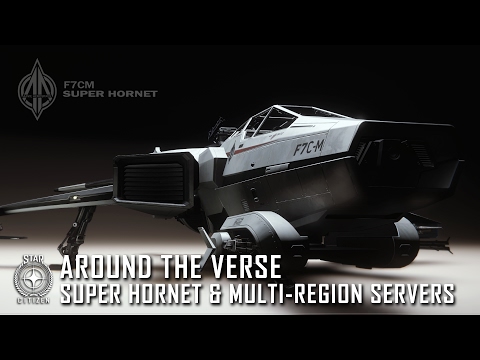 ps. They aren't likely to even pull off sharding as described
I wrote a book about server meshing in Star Citizen.
You just don't understand game development. He's just describing the Tier 0 implementation which is both a placeholder and more advanced than any other game has ever done.
Dynamic server meshing was always going to take 15-20 years because it requires the completion of the Quanta AI because once the inaugural class of AI graduate Chris Roberts Space University they will create the very networking technology themselves.
The comment section was actually more entertaining than the article itself. And I just killed most of my free time this evening reading all those comments. Really funny stuff!
note: People are getting much, much better these days at having very polite bad-faith arguments. It's kind of fascinating.
Yep this was the technical elephant in the room that anyone who understands the limitations of distributed systems could see. Unfortunately this promise was at the core of their design. Have fun playing massive ship battles with 50 players per instance (with the server nearly crashing).
The server crashing could just be an exploding supernova that is only a mere 30 lightyears away.
It seems the new "medical gameplay" had some unintended(?) consequences…
Yep. Unintended. As always, "Players will find a way." :)
This is only on wave 1 of the PTU, which is only accessible to a very limited number of testers. And it's getting a fix there shortly.
But who knew players would want to be so helpful and pump everyone full of drugs to keep them "super healthy". It's a funny one.
So they've discovered the concept of separate instanced servers! What a breakthrough.
In last week's Digital Foundry Direct video, they covered Citizen Con and were overall very positive on Star Citizen, which surprised me a bit. I checked out this thread again and saw the video by ELITE CMNDR and it was very interesting. Anyway, whatever their technical debt and problems, I hope they have something more structured and playable soon. Right now the videos like that kind of remind me of the game Hardwar. It was okay, very atmospheric, where cool looking, but I couldn't find much to actually do in that world.