That's the back of the ship, though. They remind me of the Starfuries from Babylon 5.
I don't know Whitelight or his style, so I found the start of the video painfully pompous. And while some things feel slightly misrepresented or out of date, I found it overall to be a fair look at the project:; the development, the dream being sold and the continuous announcements and delays. He does a good around the 30' mark (IIRC) of showing why there isn't anything quite like it.
SC is a beautiful and immersive mess. More and more people keep trying it because recent video streams and project updates are a pretty good sales pitch. 3.17 is still glitchy. But you can see the maturing feature tools being put to good use.
I still think it's worth trying next week when it's free to play… if your pc can handle it. You might be surprised at what you find there.
TL; DR: I didn't think I needed another 45' video repeating the same stuff again. But it wasn't half bad.
I actually would try it if I still had a working PC! Alas for the moment I am a filthy console peasant (except for games that will run on my laptop which isn't many).
Doesn't trying it mean giving them money, unless you've already backed the project? I'll give them $ when they release a competed game commercially. Maybe. They have enough money.
Maybe a free flight weekend? I don't know, maybe there's no obligation?
Yeah, free flight weekends are like time limited demos, I believe.
Invictus is a free flight event that's starts in 5 days. The game will be completely free to download and play from the 20th to the 31st of May.
During the Invictus Launch Week event, Star Citizen will be free to download and play. So both newcomers and veterans can experience the 'verse and take to the skies in over 100 ships for free.
There is no need to have a game package. You can just download the game.
No need to give CIG money to try out the game during free flight events. Closer to the date, there will be instructions on how to join and, from what I've seen before, videos from content creators to help newcomers find their way and know what to do.
You do have to give CIG the satisfaction of becoming a registered user and a MAU statistic though… ;P
"When one man signs up for Star Citizen, it is a tragedy…"
The new Letter from the Chairman by Chris Roberts has dropped. It's an interesting look at player base, the past year, coming technologies like persistent entity streaming and server meshing, 4.0 and the Pyro system; as well as what to expect patch wise between now and the end of the year.
I know that many here like to deride the work on the underlying technologies and declare them nothing special. That's certainly an understandable opinion.
Also, if all you wanted was SQ42 news, you won't be shocked to hear your wait is far from over. So there is that.
But it's also true that the players see more and more of the building blocks for the tech come online as time passes. It makes a big difference to stability and quality of life. Roberts' timelines will understandably be taken with a whole bag of salt. But we do see them coming closer.
So here is to no Citizen Con distracting the devs and to PES in PTU this year. After that, the dream of Server Meshing and Pyro will be alive again. One day. :)
Yeah, but the backers will never know, see?
This is the best Star Citizen documentary (?) I have ever seen. It's truly something else, and he did an incredible job with it.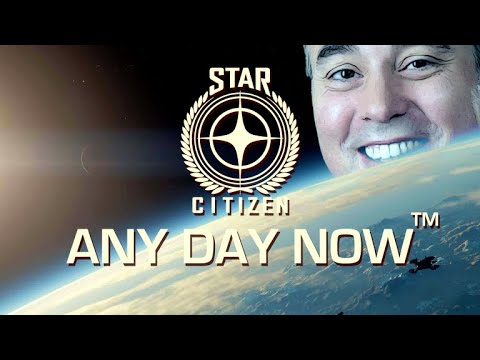 ps. As usual, yours truly, the quintessential poster boy for space sim ambition, is featured in it.
Ten Years In Alpha sounds like the title of a book.
About life in a prison called Alpha.
What an absolutely brilliant analysis.
The video was posted 5 days ago in this thread by @MrTibbs . I was initially weary of watching a 45' video by someone I don't know. That said, I also thought (as I said upthread) that it does a good job of showing both the wonder of being in game and the issues with the project. Not a bad analysis indeed.