The video was posted 5 days ago in this thread by @MrTibbs . I was initially weary of watching a 45' video by someone I don't know. That said, I also thought (as I said upthread) that it does a good job of showing both the wonder of being in game and the issues with the project. Not a bad analysis indeed.
Highlighting fragments out of context without further explanation definitely yours. :)
It's also the only one that successfully handles the uncertainty inherent in every aspect of the critique.
We all know the context. It's only the context that makes what you said so funny
For anyone interested in trying out the free flight event, Patch 3.17.1 and the event are now live.
Here is the "in universe" Invictus celebration video: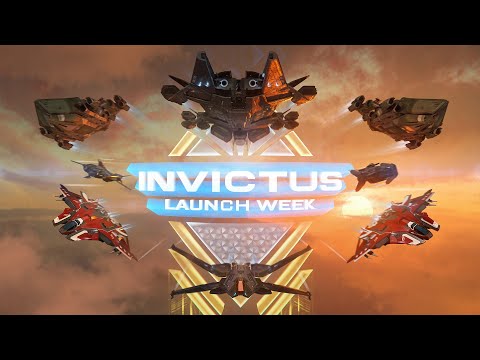 The game is available for download here: Download - Roberts Space Industries | Follow the development of Star Citizen and Squadron 42
Here is a 10' on what the event is about and what to expect: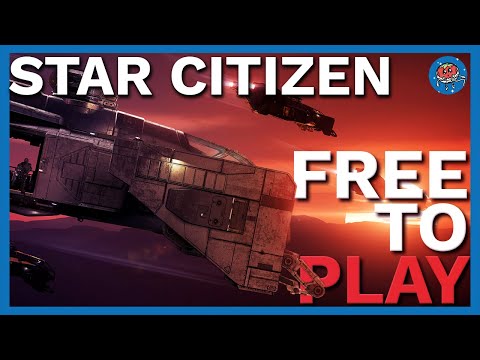 If you would like to try it and would like me to point you towards a good tutorial for new players, let me know.
Also, if you fancy doing so and create a new account, you can use my referral code: STAR-FQL7-VBQN
I've gotten 1 referral in 10 years. So I'm not doing it for the fat in game rewards. :) It simply gives you an additional 5K credits on your account.
Kicking off the Invictus festival is a new opportunity to purchase the conceptualization of a boarding ship that will potentially be available to fly in the game at some undetermined point in the future for the low price of $100. Act now while it's still in stock.
After purchasing the concept imagine how much fun you and 9 other friends can have imagining hacking, boarding and stealing other concepts of potential future ships like the:
$900 Modular Endeavor Partical Accelerator/Green House/Telescope Platform/Medical/Hangar Bay Concept Ship

$1800 8-28 Crew Frigate Class Warship Idris-K

$2000 Space Carrier/Public Market/Private Market/Med Ship Kraken Privateer:

Or even the $3000 80 crew member Javelin!!!

Those ships sure do look cool, I gotta hand them that.
Ah yes. The new LTI token. Obviously totally superfluous. But yeah. It's a thing.
Players currently suppose it's a ship that was implemented for SQ42 (seems to fit a PvE game better given its armament) and made available in the PU.
This week's Inside Star Citizen showed it in more detail: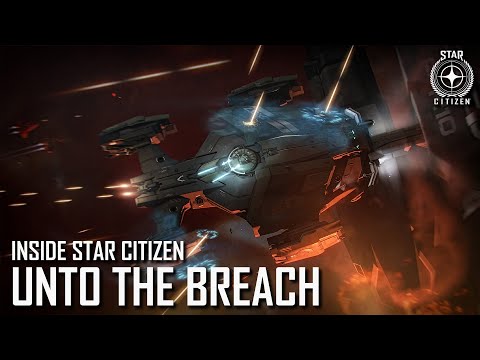 It's worth reminding people you only need a starter ship outside of free flight events. You can let your dreams be dreams and get the rest of your fleet in game. :)
Also worth remembering that there are many more ships flyable now than at the concept stage. Worth repeating as the "outside world" tends to have a different image of the game.
Oh, this is the one I'll be visiting later tonight. The tour of the Javelin is back for Invictus. It's a big beast of a ship!
I believe you mean, "made available in the web page store" as it is definitely not flyable in the Persistent* Universe**
*Persistance to be available at a future date
**Universe to be available at a future date
OK then: Offered as a concept ship sale for the PU, which is not fully persistent now (only ships and all things stored within, including the pilot, have persistence. Persistent Entity Streaming currently scheduled for Q4 2022 or Q1 2023) but is the name of the game mode; so I don't really have a better name to designate it.
As I said, the ship is at best a LTI (Lifetime Insurance, lifetime not guaranteed and currently not applicable anyway) token for those who play that game at this stage.
Can anyone explain to me who are the 79 people who don't intend to fly their own ship to crew that thing.
There are quite a few milsim organisations in Star Citizen. Citizen Kate is a good example. Their crews train for specific roles when they play together and fly their own ships at other times.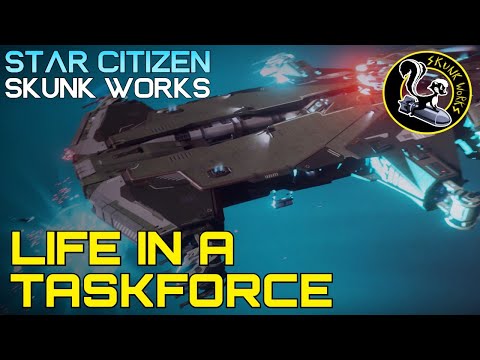 Even more casual organisations have people sign up for different roles on crews (pilot, gunners, medical, military escort, armed personnel). Traders or miners will usually be accompanied by an escort. You can obviously fly your own ship everywhere. But it's actually quite fun to go on missions with your org (just like you solo'ing every quest in a MMO might be efficient but might not be what you want to do all the time).
I mean this in generally good fun, I hope that it comes across that way. I know that you're into playing the game as it exists now and I have no specific particular opinions on it since it's not really my thing. I haven't played No Man's Sky or Elite Dangerous for example either.
I am, however, very interested in the parts of the project which least relate to what I consider gross misrepresentations of the state of the game and particularly how they fund raise off these misrepresentations. Along those lines I would actually like to play Squadron 42 (or at least would have when they announced it for 2014) if it ever came out, and the amount of times they have claimed to be almost done with parts of it and then years later commented that they are just starting basic parts of it color a lot of my opinions on their honesty.
This tends to lead to us just wanting to have much different conversations. I want to talk about all the things that aren't there and you want to talk about the things that are. I don't think they are fundamentally antagonistic positions vs mostly just talking past each other.
Yeah, apologies if I sound a bit testy. We do generally focus on different things and talk past each other. I tend to get grumpy at the end of a long day of uncooperative code merges too. But I'm not a SC dev. so it really should be no skin off my back! I do feel the game is sometimes unfairly given short thrift. But that darn business model does not help…
And speaking of what's there, I decided to forget about my upcoming IRL move and make the trip to Invictus tonight.
First step was a flight through the smoggy atmosphere of Hurston:
I've got to say the clouds do add a lot to the dirty feel of the planet.
The arrival to the gas giant Crusader was… poorly timed. I made my way to Orison by night. That sky city is a long series of floating platforms hard to tell apart in the air even in daylight. It did make for a pretty cool navigation challenge though.
Then the more recent inventory system struck. I had completely forgotten that I should have loaded some civilian clothes into my ship on the way out. All I brought was my undersuit, armour, backpack and some weapons.
This means that I looked rather grungy in the fancy halls of the Crusader manufacturer owned facility.
But hey, it's Invictus, not fashion week. So here I am at the Vision Center.
Ready to step up…
And explore some dark, utilitarian military ships.
Huh. I spawned in an habitat tonight and found out that the previous occupant had littered the floor with random discarded armour pieces.
Messy… But better than the used hospital gowns you sometimes find.
So I helped myself to a chest and leg piece. Doesn't look too bad.
Thought I'd poke at this. Well hello 30 fps and lower. You're like an old friend from long ago :)
It just seems weird to me that you have people with multiple ships that just sit around most of the time. But you're right, probably some MMO thing I don't get, and, of course, you can have fun with a bunch of people together doing much stupider things.
It never left for me. :) My machine is not ancient but not super powerful either (AMD 3600XT CPU and Radeon 5600XT GPU). My framerate in the cloud city (which is one of the worst locations for framerate) fluctuates constantly between 30 and 50 fps.
If I'm in space or other cities, it's higher and more stable. The clouds and long distances on Orison are still pretty brutal.
Better than last year though. The gradual Gen12 transition is helping.
I think it's an online play type of thing. Different types of gameplay attract different players. Put them in a large-ish org, and you naturally get a distribution of players who will happily take on various roles. Flying your ship alone is cool enough. But storming a derelict ship in space with friends then manning the turrets while you take down bounties is cool too. Or making money while escorting a vulnerable trader.
It takes all kinds. Solo games is where you get to play the lone hero all the time.