What is everyone watching? :)
Jesus Hulu. Talk about a killer lineup. Only Murders in the Building. Reservation Dogs. Prey. Solar Opposites. What We Do In The Shadows. Handmaiden's Tale.
Hulu wins summer.
The Old Man is also on Hulu. :)
I haven't seen that yet. Good start?
My favorite new show this year. :)
I haven't seen Strange New Worlds nor Kenobi yet though.
You know what's not on that chart? Resident Alien is supposed to return during this summer too for 10 episodes.
On that schedule on July 29th is Paper Girls. I have to admit, that looks pretty rad. Clearly trying to cash in on the popularity of Stranger Things, which sounds like a good thing to me. 1988. Time Travel. Kids riding bikes.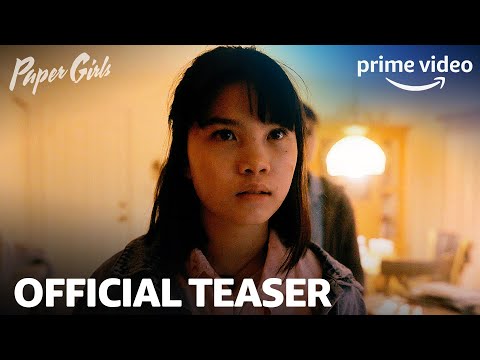 Holy shit there's going to be a Paper Girls series?!
So there's a comic book series called Saga that's really terrific epic Sci Fi, and when the two creators went on hiatus, one of the two did another series, Paper Girls. At first I thought the title was like paper dolls. Nope. Think paperboy, except the four main characters are girls with paper routes. I can totally see people making connections to Stranger Things because both stories have Kids On Bikes Seeing Weird Stuff In The '80s. But Paper Girls is about the four girls dealing with an invasion of Earthlings from the far future. And it's a good comic book series: weird, cool, compassionate. Not Saga great, but pretty good.