So I debated sticking this in one of the indie game threads but I think it deserves more eyeballs, and topics are free, right?
I finished this last week and had such a good time with it.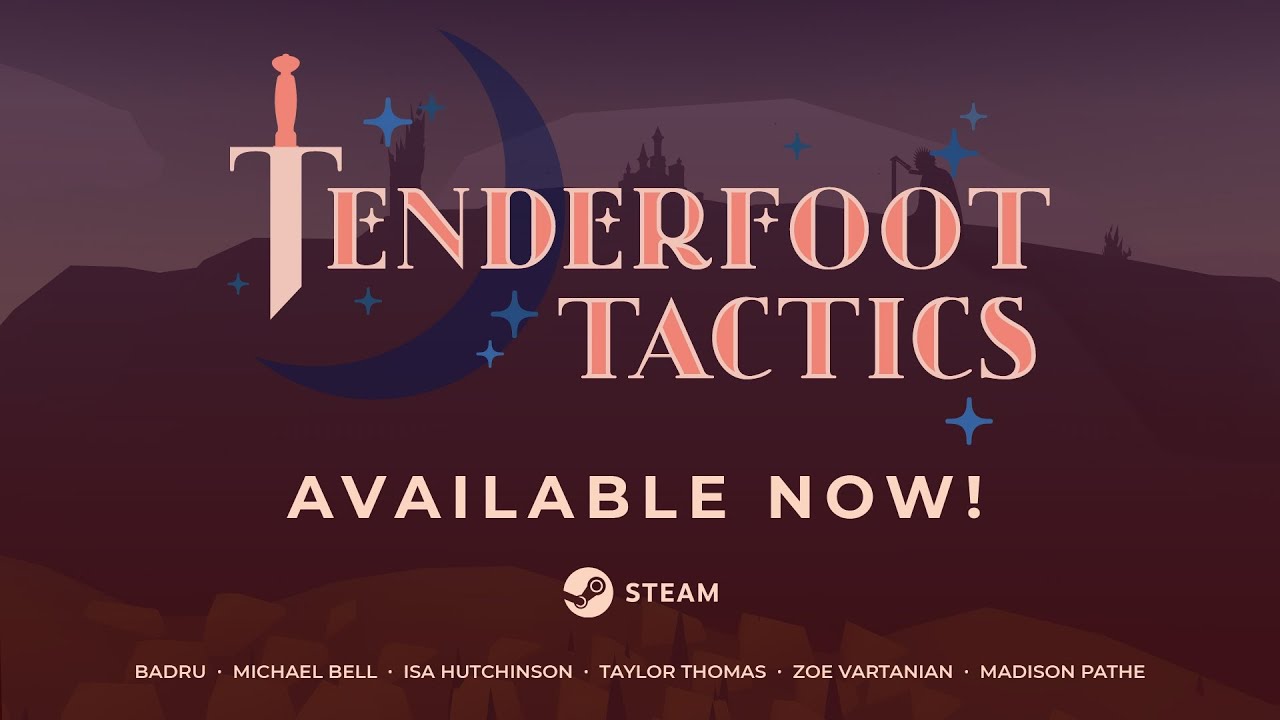 It's important to know that this is not your typical 'RPG'. Tenderfoot Tactics is an open world turn-based tactics game where you play as a band of goblins exploring a vast archipelago, getting into cool fights and pushing back a malevolent force known as 'the fog'.
The fights are cool because they're all about manipulating and dramatically transforming the battlefield. You can smash craters and crack ravines into the earth, fill them with water then electrocute, boil, or even ice the water over to cross it. You can grow movement-hindering (or enhancing!) brush then set it alight to toast your foes (or your tender toes). You can even infect enemies with a fecund poison that, on death, spawns a 'bog body'. My first bog body was called Bobbie. Bobbie the bog body.
How many turn-based tactics games do you know that model water, soil moisture, plant growth, plant hydration and wildfire? In Tenderfoot these things intuitively feed into the combat. Every fight becomes an elemental sandbox where you experiment against all kinds of pesky enemies (the AI is pretty damn good too). You'll unlock a new skill and think 'that sounds very situational, I've no idea how'd I'd use it', then later it'll hit you: 'if I pair it with this… ohhh hohoho!' while letting out a giddy laugh. Or not. Maybe it's just me. Either way, you become a sort of mad scientist cobbling together different tactical plays, and the results can be spectacular and devastating. Sometimes they get out of hand as you flood the entire battlefield so your goblins have to tread water (oops!), or a brush fire burns through your archer and healer at the back (oh no!). There were times when I even created dams and rows of hedges to keep water, moisture and enemies back from my team. That's just brilliant.
But where Tenderfoot's tactical battles are exciting, chaotic and deeply mechanical affairs, brimming with unexpected and satisfying synergies, the open world is a simple, calm, quiet and sparsely populated space to explore. There's a main quest hinted at early on and pinned with a marker, but with no pressure to pursue it, you're free to roam. And you're going to do a lot of roaming. There's no GPS, and maps have a fuzzy definition of north with mysterious points of interest scribbled on them. There are few things I like more than open world games that say 'get lost' (see Miasmata and Subnautica).
Tenderfoot Tactics isn't a traditional game too concerned with telling a sprawling story with lots of dialogue, side quests, dungeons to spelunk and stuff to do. It doesn't give you much, which, bizarrely, made me want to know more. I relished the weird little snippets of lore, spotting things in the distance and poring over maps to investigate doodles. What's that skull there? What are those circles? What's that I can see in the distance? Those kinds of questions always excite me, often more than the answers. But perhaps the biggest reward for exploring is the evocative presentation and feel of the world itself. The sound design and music are also fantastic. Check out Stinkhorn Outskirts. Or Sky Lake.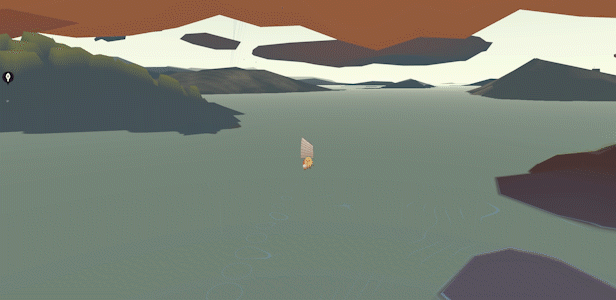 For some, the minimalist open world might not be enough. I admired it for not being stuffed to the gills with junk to collect, boring folk to talk to and things to check off. It's happy to give you a lot of (gorgeous) negative space to simply move through, to be curious and present in, punctuated by discoveries and full-blooded tactical battles. There's a certain spark here as the game oscillates between that minimalism and the relative maximalism of the combat. Of course, it depends how much you enjoy either, but if you like the sound of navigating and exploring an unusual and beautiful place with plenty of chaotic but intricate turn-based shenanigans, then Tenderfoot Tactics might just be for you too.