OK, so the old, gerrymandered districts in PA from 2011 resulted in 3 Democratic-held seats and 15 Republican held seats for 2012, 14, and 16 elections, even though in some of those Democratic party share of the ballots in no way suggested that as a fair way to represent the populace.
As drawn now, thanks to Conor Lamb winning a special election, it's 13-5 Republican advantage in the Pennsylvania congressional delegation heading into Tuesday.
Here's the old PA map: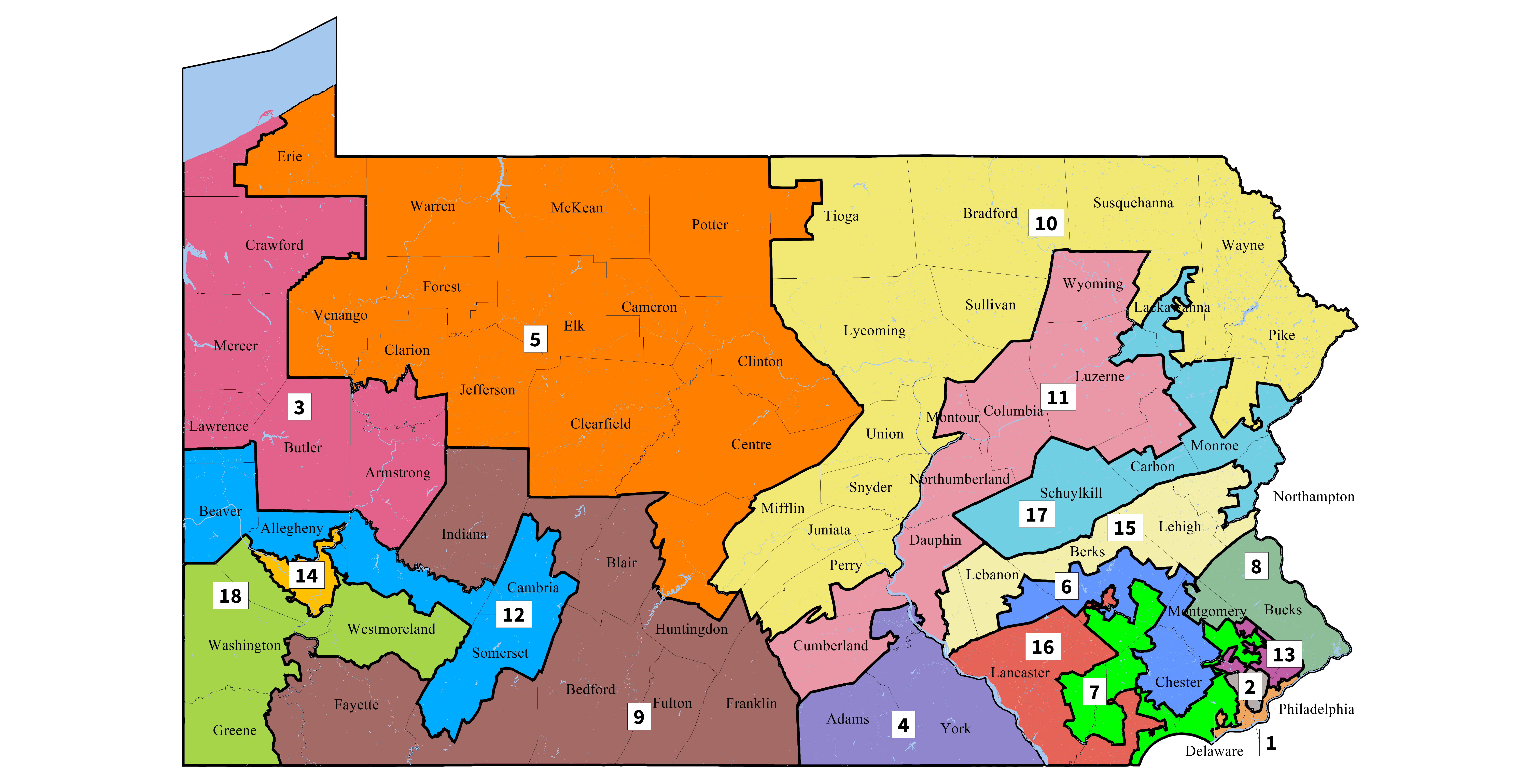 Yeah. That's…something.
Here's the new one: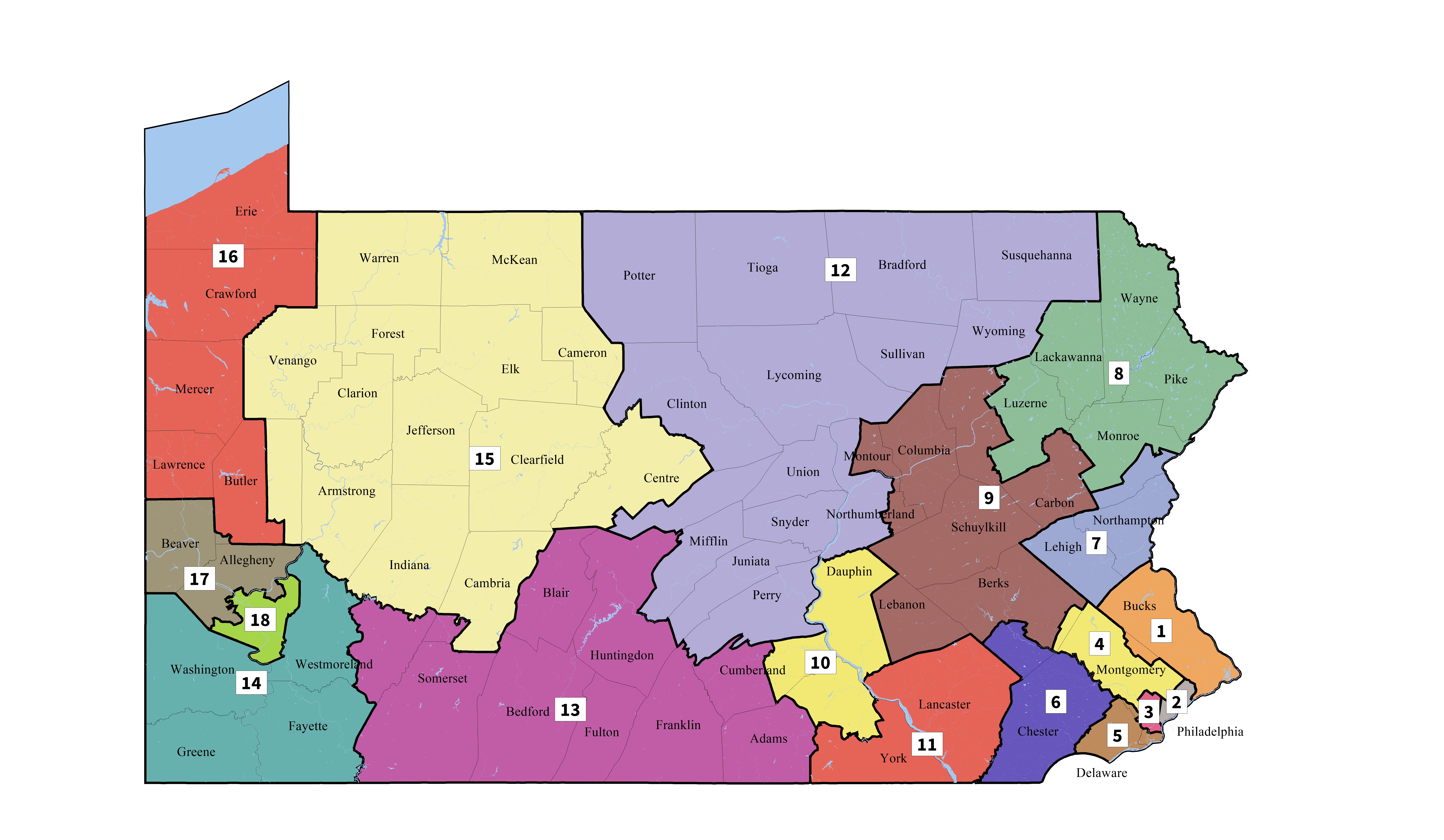 So first, the bad news for Democrats. The 14th district which used to be the heart of Pittsburgh? It isn't. It's in Pennsyltucky now, and it'll go heavily Republican. That's a blue seat flipping red.
Now the good news:
The 5th, 6th, and 17th will almost certainly flip from red to blue. The 7th is fairly likely to. The 1st is a coin flip. There are some longshots to flip red to blue elsewhere. At the top of the ticket, Governor Wolf and Senator Casey both appear headed to an easy, easy wins, that may depress Republican turnout in some areas.
Best case scenario for the Democrats: they turn a 13-5 advantage by the Republicans into a 10-8 advantage
Most likely scenario: 9-9 split
Worst case for the Democrats: 7-11.
Holy crap, there's a tsunami coming: 11-7 Democrats.