Same- I should give it a spin before it leaves. Wondering how it plays with a controller.
Tainted Grail I could have seen myself dropping tons of hours into, tried it on Xbox, but it played much better on kb + m for me. I've just put so much time into slay the spire, and I like the couch + Tv so much more than the pc now. I've turned into a console pleb.
Tainted Grail is a wonderful game. I'm really looking forward to the next in that series (which has gone from being a digital conversion of the board game into some kind of 3D rpg, but I don't care)
I installed it and now it says leaving soon under the program.
Ring of Pain is also marked leaving. That's a fun little one to fire up every now and then on the cloud. Only takes a few minutes to play, unless you're trying to win. :)
Under leaving soon on the PC Game Pass app, I see listed:
Bloodroots
Sable
Ring of Pain
Echo Generation
The Good Life
Into the Pit
All for 10/16/22.
You know, I have heard this from various people, but I still have tainted memories of the board-game…
There is something seriously wrong with the PC gamepass client search. I typed tainted grail multiple times with no hits. Finally I used a browser to look for it. Then a minute later the search result shows up on the xbox client. This has happened before with other titles.
The Xbox client is hot garbage.
It's still better than the EA Play app, last time I tried that. Has that gotten much better?
At least the Xbox client app is actually getting better. For example, when I uninstall games now, it removes them from the list! Yay!
It isn't the board game, fwiw. At this point, there isn't going to be a straight digital adaptation. The existing title is among the best roguelite deckbuilders.
Chivalry 2 gets a surprise drop on Game Pass tomorrow -
I saw this listed as a Day One Game Pass game for this week (Oct 6th), and I'm not going to lie, this trailer gave me a very poor first impression.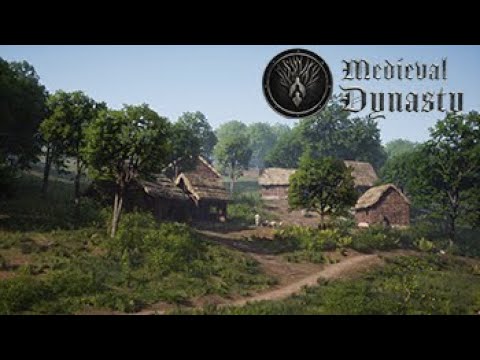 Edit: Hmmm, it has very positive reviews on Steam though. And it's been out of early access since Sept 2021?
It's been on Gamepass for the PC for a while now. I enjoyed it, but it felt very slow moving.
Pretty killer month coming up. I'm really looking forward to Plague Tale and Scorn.
Dyson Sphere Program could be cool too, but I somehow doubt a game can really capture the coolness of a Dyson Sphere, which has got to be its sheer size, right?
I'm wondering whether scorn is going to be anything more than just a kind of mediocre game with a gross veneer.
That's very possible! I'm looking forward to finding out though.
I watched someone playing a bit of Scorn on twitch over the weekend, it looks more interesting than I had originally thought. More adventure and exploration than FPS, which I originally had thought.
DSP is a Factorio-like game where you use the production products from several planets to eventually build a Dyson Sphere.
What I fear is that the first 3 or 4 hours will be good, but after that the novelty of the visual style will grow stale and the game will turn into gimmicky or repetitive.
DSP is great. Play it now before they ruin it with combat.