I do very much recommend Lego Skywalker Saga. Had a lot of fun with that one.
I too was happy to see Eastward pop up today. I remember Armando enjoyed it muchly.
Also eager to try Darktide.
And, yeah, why not, I'll play some damn Lego Star Wars! I haven't played one of those since the Xbox 360 days.
This Hot Wheels edition also comes with 100$ of DLC. Includes all 3 passes.
I only managed to finish Archvale from the last leaving list. Great game though, happy I played it. Will buy Mind Scanners sometime.
Here's the whole leaving stuff. There's some good games here:
Aliens: Fireteam Elite (Cloud, Console, and PC)
Breathedge (Cloud, Console, and PC)
Dragon Quest XI: Echoes of an Elusive Age (Cloud, Console, and PC)
Firewatch (Cloud, Console, and PC)
Lake (Cloud, Console, and PC)
One Piece: Pirate Warriors 4 (Cloud, Console, and PC)
Neoverse (Cloud and Console)
Race with Ryan (Cloud, Console, and PC)
Record of Lodoss War: Deedlit in Wonder Labyrinth (Cloud, Console, and PC)
Rory McIlroy PGA Tour (Console) **EA Play**
Transformers: Battlegrounds (Cloud, Console, and PC)

Dragon Quest XI is… 100 hours, so yeah. They just added it to PS Plus Plus though so you can keep not playing it for another year if you have both subscriptions. :)
The golf game has some fun challenge stuff. There's even a Battlefield course.
Ah, that explains why it is leaving game pass 🤨
That Riot/Game Pass deal that was mentioned some time back will be available on Dec 12. Looks like a whole lot of unlock across several of their games -
I've had this on my Steam wishlist for ages and i still haven't tried it on Gamepass. I think this means I'm a terrible person.
AWESOME! Thanks for the heads-up.
The singleplayer card game, Path of Champions is simply amazing, free, and one of the best games I've ever played! As I recall, all champions are unlocked in this version, so that should be fun!
An ad supported game pass tier?
Makes perfect sense to me, forcing interstitial ads every so often. So long as the ad-free version remains I'm all for user choice.
Ad free may remain, but the price will keep going up…
It's that time again. Play these now or never:
Embr
Gorogoa
Immortal Realm Vampire Wars
Iron Harvest
Outer Wilds
Pedestrian (added to PS++ next week)
Scarlet Nexus
Secret Neighbour
Tropico 6
Outer Wilds is the best videogame ever made.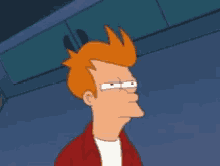 Well, it might be my favorite video game of all time, for what that's worth.
It ranks right up there with Firewatch on my list of "games I found ridiculously annoying that other people love". Glad you liked it, though!
I love doing the same shit over and over again!
/s
Outer Wilds is the most over-praised game ever.
Thanks, now I know to skip Firewatch. I feel the same about Outer Wilds.
Firewatch and The Outer Wilds are utterly different games with almost no common features. Not liking one doesn't mean you won't like the other.
There's was hardly any game to Firewatch, it was more like an interactive novel. There is absolutely a "game" in Outer Wilds but its similarity with Firewatch is that they're both a non-combat exploration thing. Firewatch is probably more "emotionally resonant" just because its framing is so on the nose.