He looks like Yushchenko post-Dioxin poisoning.
I don't make fun of his skin condition just his shilling for Tommy and his gross on air face stuffing eating he constantly does.
So, due to "privacy concerns" someone in the Facebook safespace that's monitored for negativity and banned, who got a refund after months won't share the Intellivision email address. These moronic people still bend over backwards for the people at Intellivision like Phil Adam and Tommy Tallarico who have scammed them.
At five foot nothing tall, fraudster Tommy Tallarico brazenly misrepresents himself as many things including Emmy-winner, credited on 300+ games and … as a New York Yankees Hall Of Famer:
"Tiny's a tremendous little ball player"
Tommy Tallarico: George Santos before there was a George Santos
Don't forget the over $200k he defrauded American taxpayers of for his fake company and get rich scheme where they didn't end up producing anything:
After years of zero discernible progress, they even took a relaxing month off in the fall of 2020 at the height of the pandemic to move INTO their new offices when the rest of the world did WFH. The same office they sprung for hundreds of thousands of dollars in high end furniture they couldn't pay for and one of the reasons Tommy's getting sued for breaching contract as a person guarantor.
Someone didn't do their due diligence
I feel like I don't give the scammers at Intellivision and Tommy Tallarico enough credit for what they did accomplish with $17M over a period of 3 years:
print on demand t shirts and hats
controller bag
console carrying case
tens of thousands of unsold empty boxes with coins
iron on badges
single box prototype they received free from paper company expecting business
single prototype silkscreened ac wart
Lining their own pockets was highly successful.
They spent $100k (!) on the port of abandoned Evel Knevel mobile game and made the following change:
Also, happy 1 year anniversary of their fraudulent unboxing video! Where they misspell their own company name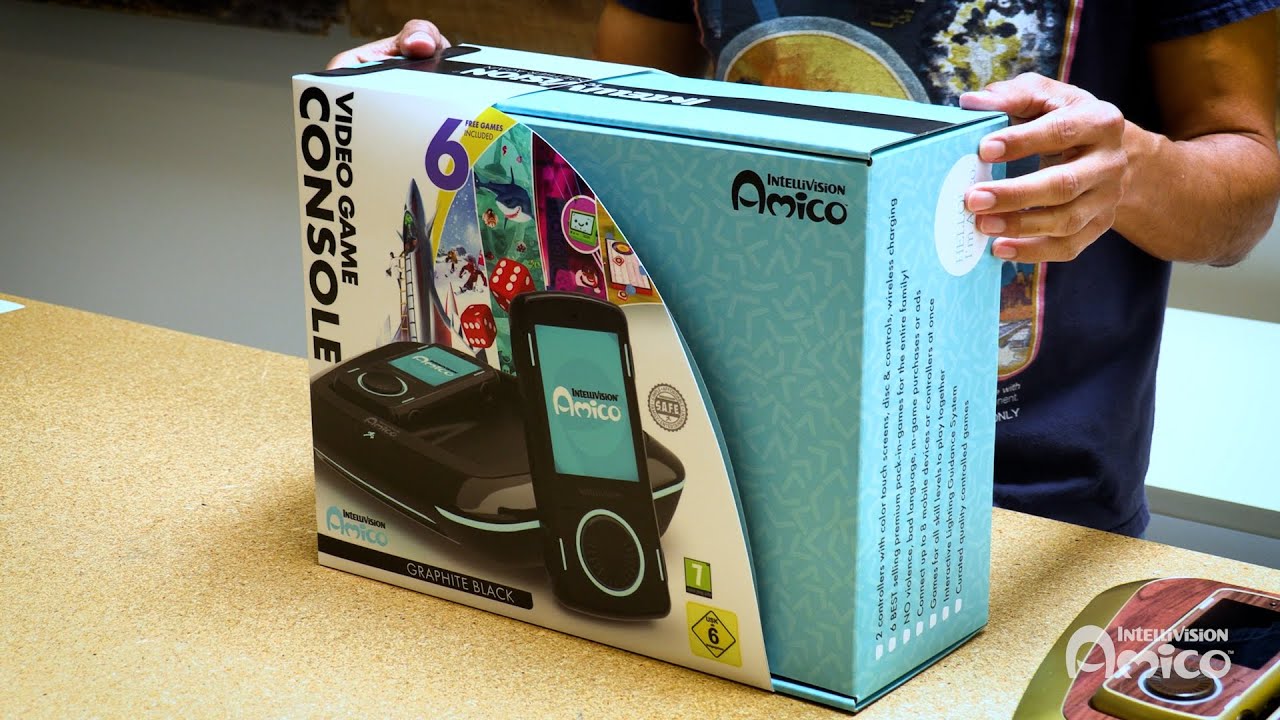 Tommy Tallarico lies like breathing
Is he going to pretend like Intellivision never happened? He was blowing that horn for YEARS
Like his buddy Rob Johnson he's glad to take hundreds of dollars other people's money and pretend now he never worked there.
I think Phil Adam and Hans Ippisch have scrubbed too.
While the whole disastrous affair is gross, I'm not sure what you all expect. Should they be forced to wear a scarlet "A" and note that they spearheaded the failed Amico project on all their social media?
Nope I have no demands that need to be met. Just documenting the gross affair and record of fraud.
I mean, in an ideal world some or all of them would be prosecuted and/or barred from directorships and/or personally bankrupted.
Tommy continues to do VGL repeating his grandiose claims about revolutionizing music from beeps and bloops without reputational repercussions
Ya, if it were just a failed company it would be one thing. Even a company that failed due to really poor management/product/whatever. But once it should have become apparent this thing wasn't going anywhere at all they double and triple downed and just kept trying to get backers even to the point of lying about who was running things and how far along they were. I don't think it was always a scam, but I wouldn't put it out of the realm of possibility. And it certainly became what I would call a scam over the course of last few years. That's not even considering the insanity of the youtuber brigade that pimped this.
Still, it's been an enthralling thing to watch unfold.