So I'm continuing my survey of Asian martial arts films because I picked up a free 7 day trial of the Hi-Yah streaming network. The other day I watched Donnie Yen in Raging Fire, a by-the-numbers Hong Kong cops and bad-guys film with a couple of really nice action set pieces.
Today I watched The Villainess, a South Korean film from 2019 starring Kim Ok-vin as an assassin trained as a child and then recruited into an assassin agency of some kind.
This trailer has spoilers in it, but you probably won't realize it until after you watch the film.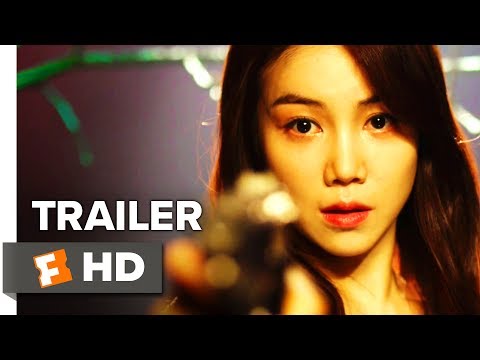 This film is incredible. Way better than Raging Fire. The opening action sequence alone (which starts immediately after the titles) is worth the price of admission–just a tour-de-force of balls (well ovaries) to the wall bloody mayhem. Some truly spectacular camera work here. Shots that I have no idea how they captured. I said "holy shit!" many times throughout this film. And unlike Raging Fire, which has a really long boring middle section, The Villainess never gets bogged down for too long in its melodrama. There's always an action sequence around the corner. The plot is a bit contrived and predictable, but is at least complex and interesting. When the final showdown started I was like "Darn, this is just a boring knife fight with dozens of jump cuts and no energy. Boring. Why are final fights always so weak?" But it was a fake out and the holy shits started rolling out again. The final scene is truly worthy of this film. What a great time. Highly recommended.
Should I be starting a new topic for each of these? Or should I make an action film topic or something? I'll probably watch Choi Jae-hoon's The Swordsman next.