My gf is going back east to visit family today for Christmas, so we traded gifts today, instead. This is what she got me: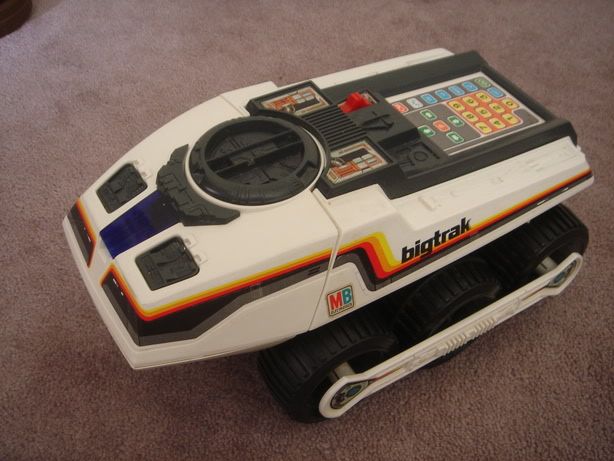 Yes, that is a BigTrak. The kind that was my all-time favorite toy when I was, like, eight, and which I have never seen in the flesh since then. Until today.
You'll notice this one is not quite the same as the gray model you might be more familiar with. That's because this one came from the UK, where it was a slightly different color, for added nostalgic authenticity.
gf = awesome, that is all.