So I got a bunch of roguelikes in the recent Steam autumn sale, and while they're all pretty freaking great (like Vagante, which Scott Lufkin is enamored with, as am I really), the one that's got my by the short and curlies is this amazing platformer called TowerClimb.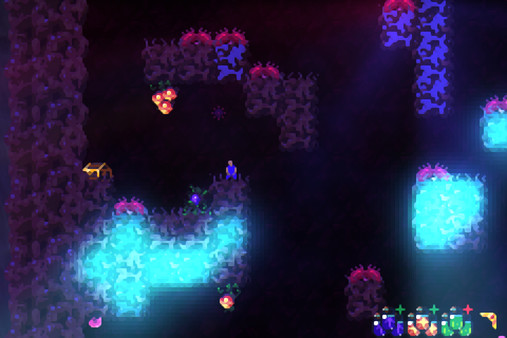 The game has retro pixel art with more advanced lighting, and looks wonderfully charming even though it's a very deadly game. It took me several tries justto get through the tutorial, which apparently they only just added for n00bs like myself. ;) The game involves climbing to the top of a tower, room by room, and each randomly generated room has its own challenges. There might be rising lava, or rats that'll wanna eat'cha on every ledge. However, the developers stress that each level is passable, you just have to plan ahead a bit, which means proper use of potions, jumping, climbing, throwing things and so on.
The game has three primary potions: A jump potion which allows you to double jump, an incindiary potion that acts like a grenade, and a teleportation potions. The "normal" game starts you off with a few of these, and you can buy more if you acquire enough berries and meet a witch in the level which will trade you berries for potions. Even with these potions, you'll die a lot. Whether through falling, being eaten, blowing up or what have you. So far I've died in a myriad of different ways, but like Spelunky, I always feel the death is my fault, rather than the game being unfair.
The controls are tight as fuck, which they have to be given how precise you have to be at times. I've been playing with a gamepad, and have been having a lovely time. The game also has local co-op, which I can't wait to try. Another high point is the soundtrack, which is just fantastic.
Here's a decent video I found of someone playing it:
Overall, I can't stop thinking about this game. Anyone else playing this one? It's apparently been around forever but I've just found out about it. Thanks for letting me rave about it. :)