So I've been kinda blown away by this: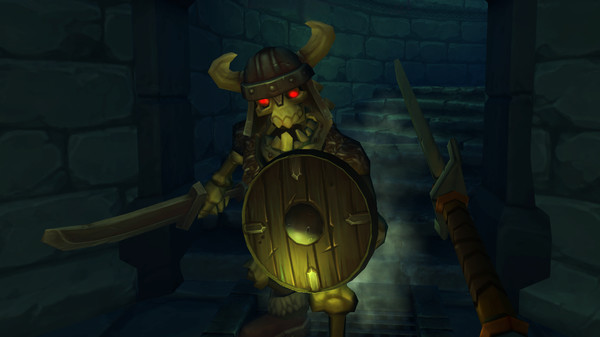 Yeah I know, sucky sucky graphics etc. But this is a VR game: Vanishing Realms.

Its a typical D&D style first person adventure…but with room scale VR, and fuck-me, its good. A typical crappy uninspired 'you vs 2 goblins' encounter which is yawnsville arizona on a 2D monitor is suddenly scary, exciting and tense as fuck when you are physically waving a sword and shield about and feel like you are there.
Anyone else given it a try? I bought it based on screenshots and videos, and I am extremely pleased with it, even though I never usually buy anything in early access.

Give it a go!