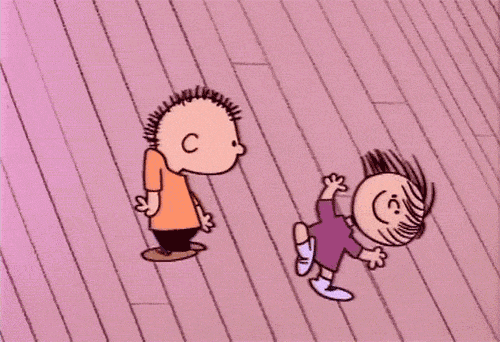 Yes. Too bad it will take me months to get to the DLC. :D
Thought you weren't listing the porn games
Dead Space for me. The original was always a game I enjoyed the idea of more than actually playing. Hoping that the remake, and my changing tastes, fix that.
Mahokenshi released today. I've been looking forward to this one for a while. It is a deckbuilder of sorts with a heavy dose of mission-based tactical rpg and with movement on hex maps with terrain effects. Combat takes place on the same map (so free transition between traversal and combat). Really beautiful with lots of style.
There is no random map generation.
Any impressions of Mahokenshi? The Steam reviews are "very positive" atm with 56 reviews but that's only a general indicator.
I have seen some Youtube videos of it. I went into them thinking I wouldn't particularly like it (sort of burned out on deckbuilders) but surprisingly enough, after watching the videos I though it sounded like a pretty neat game.
This is a Christopher Odd video from an hour or so into the game (I think) - it's not from the absolute start of the game, so IMNO it gives a better feel for gameplay.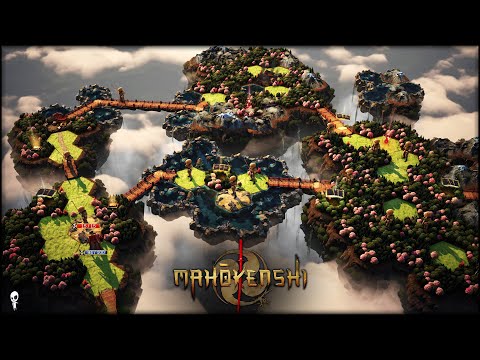 Hmm the minimum reqs for graphic card is an Nvidia 770 but the recommended is a 2080. I have an old 1060 card. I'm over the minimum but my experience is that's not always enough these days. I'm curious if anyone has run this on an older card.
Like Charlatan, I have not played it, but it looks great. While it does have some deckbuilding mechanics, it feels much more like a board game than a typical deckbuilder. I have watched that same video. It's pretty cool. He does talk, at various points about various things they gave has to offer.
Yeah I want to buy it, would just like to confirm it will run on my 1060 card. I'm above the minimum specs but well below the recommended specs so…
Early Access period ended and the full game came out today for Dread Templar. A retro fps that tries for a 1999 era shooter. Came out today on Epic, Gog and Steam.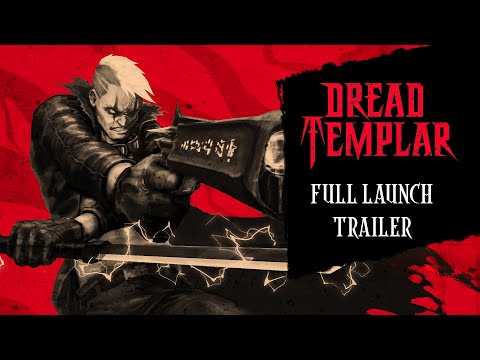 After heavy wallet damage last week, I get a break this week. Some of these sound intriguing. Inkulinati has got a recommended review on Eurogamer this morning, though that one is coming to Game Pass, so less of a wallet threat for subscribers. Backfirewall sounds like it could be cool. Deliver Us Mars is probably the biggest wallet threat this week, I think.
Monday (1/30/23):​
Backfirewall (PC, PS5, Xbox Series X/S, PS4, Xbox One) - "A first-person tragicomic adventure that takes place inside a smartphone. As the update assistant, you hold the fate of the system in your hands."
Trek to Yomi (Switch)
Tuesday (1/31/23):​
SpongeBob SquarePants: The Cosmic Shake (PC, PS4, PS5, Xbox One, Xbox Series X/S, Switch) - "Wish-granting Mermaid's Tears in the hands of SpongeBob and Patrick… What could possibly go wrong?"
We Were Here Forever (PS4, PS5, Xbox One, Xbox Series X/S) - "You both awaken imprisoned inside the sinister Castle Rock - were you betrayed, or simply not that clever?"
Inkulinati (PC, Xbox One, Xbox Series X/S) - "Embark on an ever-changing journey, build your own bestiary, defeat medieval superstars and collect perks to unleash special powers."
Season: A Letter to the Future (PC, PS4, PS5)
Superfuse (PC)
Undisputed (PC)
PowerWash Simulator (PS4, PS5)
Raiden 4 x Mikado Remix (PS4, PS5, Xbox One, Xbox Series X/S, PC) - "This classic arcade shoot 'em up comes fully equipped with new music, battle modes, vertical screen play, and more!"
Age of Empires 2: Definitive Edition (Xbox One, Xbox Series X/S) - "Enjoy a new way to play this much-loved game on console including optimizations for playing with a controller and new tutorials to get you into the fun quickly."
Second Front (PC)
Wednesday (2/1/23):​
Rhythm Sprout: Sick Beats & Bad Sweets (PC, PS4, PS5, Xbox One, Xbox Series X/S, Switch) - "Rhythm Sprout is a handcrafted rhythm action with original music and a wacky story mode. Follow Sprout – the Chosen Onion – on his lightweight and self-aware adventure between music levels."
Football Manager 2023 (PS5)
Thursday (2/2/23):​
Deliver Us Mars (PC, PS4, PS5, Xbox One, Xbox Series X/S) - "Sequel to the award-winning Deliver Us The Moon, Deliver Us Mars is an atmospheric sci-fi adventure offering an immersive astronaut experience."
Perish (PC)
Fashion Police Squad (PS4, PS5, Xbox One, Xbox Series X/S, Switch) - "Fashion Police Squad is a humorous retro FPS where you fight against fashion crime using attire enhancing weaponry."
Active DBG: Brave's Rage (PC, PS5, Switch)
Tails: The Backbone Preludes (PC)
Life Is Strange 2 (Switch)
Volcano Princess (PC)
Melvor Idle: Expanded Edition (PC)
Chef Life: A Restaurant Simulator (PS4, PS5, Xbox One, Xbox Series X/S, Switch)
Yeah, I'll be picking that one up. I really liked the first one.
I've had my eye on this one since it was announced. It's a stylish looking open-world game where you catalog the sights and sounds of the world (with camera and audio recorder) while riding around on your bicycle.
I'll be honest, though, my enthusiasm was tempered by some stories about the behavior of leadership at the studio. But I'm sure a lot of hard-working people put their heart into the game and if it's good, deserve to be recognized for it, too.
This is going to be a rough week for me.
Second Front - super excited!! Has the Combat Mission vibes that I love
Superfuse - Cool looking ARPG
Inkulinati - Love the art style and fun look of it
Undisputed - Maybe, waiting on reviews for this one
Were your wallet hits last week Dead Space and Forspoken as you predicted?
I'm intrigued by Fashion Police Squad, but I know if I play any retro-FPS it should be Prodeus.
I think this is purely turn-based, with no Combat Mission-style WEGO system? It certainly looks a bit like CM1 visually. ;)
Still, it's my main threat also. Looks to be inspired by Advanced Squad Leader, and has a map editor!
I'm under threat for two games that didn't make the big list: 8-Bit Adventures 2 ,a jrpg that looks like it belongs on the NES (1/31), and SpellForce: Conquest of EO, a 4x (2/3). I'll likely let the reviews trickle in before pulling the trigger on either of them, though.
Yes that is correct, it is turn based so not really in the same vein as CM's WEGO. It does have the ASL inspiration and agreed, I love the map editor inclusion on launch tomorrow!