Valheim is amazing. If you haven't played it yet, you should.
The name is very curious. How does one break a Moon?
I pre-purchased Railgrade on Epic (I do not see it on Steam so guess its an exclusive).
Bad week for me. Terra Invicta, domekeeper, moonbreaker and destroyer. Aargh.
EDIT: A bad week for my wallet - a very good week for me ! ;-)
Is Terra Invicta 1.0 or EA?
Shoot. Never heard of this one but the trailer has me intrigued. Any impressions you can share?
Oh. Just realize it hasn't been released yet! ;-)
I played about 25 hours of the Brewmaster demo in the summer while it was available. You could only make 2 beer types with a demo set of ingredients and equipment but I did it over and over and over again.
Most assuredly that is my only wallet threat. This week. Maybe this year.
That sounds awesome. You should make a thread!
Trails from Zero is one of the two big releases of the back half of the year for me (…the Tactics Ogre remake also looms). If anyone has ever thought about the Trails JRPGs but not wanted to start in the middle of an arc, or if anyone just generally wants a really good traditionally styled JRPG, this is a great one and can be played without any prior experience in the series. Note that the PC and Switch versions are slightly to be preferred to the PS4 version in the US, with some minor advantages due to how the localization and ports were handled, though they'll all be fine.
Nah I don't actually know anything about it except following the instructions in the game. Also if you ask around I'm just a forum game poster anyway. That's what I'm told.
Nonsense, you're our resident expert on all the Assassin's Creed games prior to AC: Origins!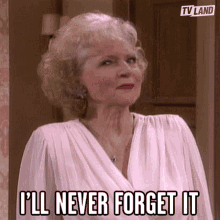 I was excited about this until I remembered I haven't purchased Sunbreak yet. Maybe this is my excuse to finish off the base game. I haven't been able to enjoy a game since finishing Stranger of Paradise three months ago. Nothing holds up to the intensity – not even the DLC.
Well, even when it comes out on Thursday I will be in the middle of Hurricane Ian. Will I have power? Who knows!
Wait, did you just say BSG?!
Oh. And the HOI dlc drops today………
I wasn't a big fan of Rise. Sunbreak turned that game into the best MH game I've played. Yeah, I think (gameplay wise) it's better than MHW and Iceborne. But that is me.
As for Stranger of Paradise, still waiting for it to show up on Steam, or maybe for a deep sale on Epic. I'll definitely play it at some point.
BTW, yesterday Kena: Bridge of Spirits was released on Steam:
For those like me waiting for the exclusivity on Epic to end, it's definitely a wallet threat.
Just noticed Dome Keeper launched today, while I'm not much of a tower defense guy the game trailer looked charming so thought I'd circle back here and see if anyone took the plunge yet and had any initial impressions to share?