Thanks, but I haven't gone by "Jenn" since ever.
They say it's your birthday
it's my birthday too, yeah
Happy bidet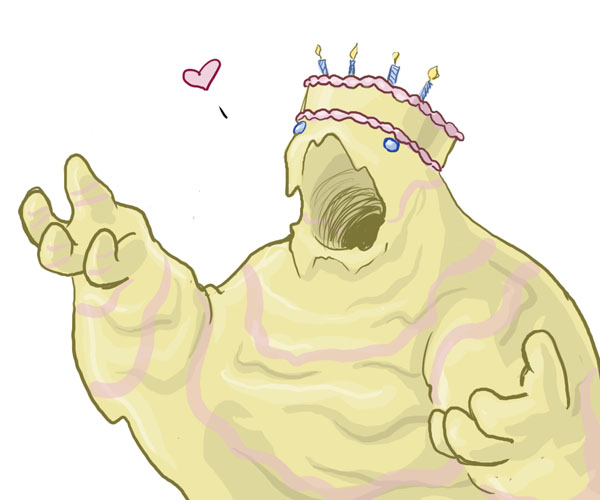 Thanks for the birthday wishes! :)
Everyone should pitch in to buy Jenn a new computer. Happy b-day, Jenn!
It's you. It's the name your parents gave you before they knew you were going to be born male.
Lots of us have july 31 birthdays. happy birthday to all of you!
The birthdayer! Happy one!
[B]FOR YOUR BIRTHDAY I:
[CENTER]
KNITTED YOU A SWEATER!
PICKED OUT A SPECIAL BIRTHDAY WELL-WISHING JUST FOR YOU!
GOT YOU A STUFFED ANIMAL! (I EVEN POSED WITH IT)
AND OF COURSE I BAKED YOU A CAKE!
JENN'S BIRTHDAY! YAY JENN![/CENTER][/B]