Elden Ring
Whatever Team Ninja makes next
Bayonetta 3
Breath of the Wild 2
Heh, my bad. Actually all the games I listed are 2021 - I just misread the thread title :)
Time to update your lists!
STALKER 2 and Starfield for sure.
Added Company of Heroes 3, Dead Space , and Elden Ring to my list.
Wait, so we're expecting that next year?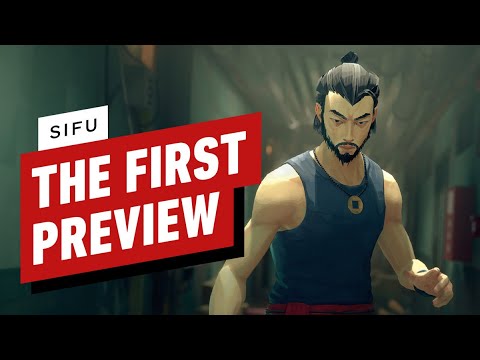 The animation is a little janky even with the effect they're going for, but I think I'm even more interested in it now. It looks so fun. I'm going to kick every ottoman in the game.
My current list of 2022 games. Most of these titles I will play on the PS5. I'll play Starfield and Stalker 2 on the PC assuming I can finally find a video card next year.
Starfield
STALKER 2
Hogwart's Legacy
Elden Ring
Sherlock Holmes Chapter One
Pragmata
Little Devil Inside
Horizon Forbidden West
Indie games coming in 2022. Some sound pretty cool.
Aren't we due State of Decay 3 sometime?
And Elex 2 :)
Distant Worlds 2
Starfield
Songs of Conquest
This looks like it's going to be an amazing year for beating the crap out of stuff.
Monster Hunter Rise
Sifu
Elden Ring
Bayonetta 3
Salt and Sacrifice
TMNT: Shredder's Revenge
Hollow Knight: Silksong
It should also be a good year for big name releases, assuming these actually come out in 2022.
Company of Heroes 3
STALKER 2
Baldur's Gate III
Starfield
Near term, February looks really packed.
February:
Dying Light 2 Stay Human (Feb 4)
Sifu (Feb 8)
Horizon: Forbidden West (Feb 18)
Elden Ring (Feb 25) <--------------- DAY ONE FOR SURE
Grid Legends (Feb 25)
March:
Elex II (Mar 1)
Gran Turismo 7 (Mar 4)
Tunic (Mar 16)
Tiny Tina's Wonderlands (Mar 25)
Starship Troopers - Terran Command (Mar 31)
April:
STALKER 2 (April 28) - dubious
I'm looking forward to that game being ported to the Switch, 13 Aegis or something? From the Princess Crown dude which means Sakimoto soundtrack.
Old World on steam
thats all I can think of atm
Why not just buy it now? It's down to $26.