It is goodbye to Kazuma Kiryu, Goro Majima and brawling our way through the Kamurocho district of Tokyo as Yakuza begins a new era with a new main character and new style of gameplay in Yakuza 7: Like A Dragon. Welcome to Yokohama's Isezaki Ijincho district, new lead protagonist Ichiban Kasuga and a brand-new tactical turn-based RPG battle system. Released in Japan during January, 2020 the seventh mainline installment of the series will be coming to western audiences later this year.
Fun fact, the Japanese name for the Yakuza series is Ryū ga Gotoku, which when translated into English means "Like a Dragon". And the English byline for Yakuza 7 just happens to be Like A Dragon, bringing the series full circle in a way.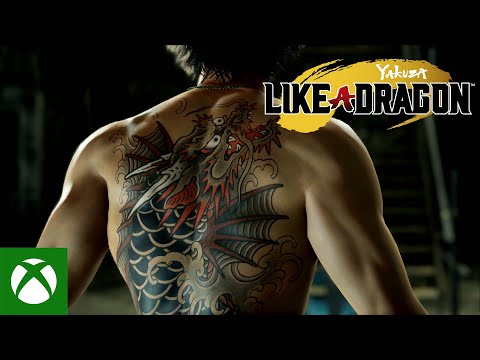 After bringing the series to the PC with Yakuza 0 to much fanfare and financial success, and then following it up with ports of Yakuza Kiwami and Yakuza Kiwami 2 – remakes of the original first two Yakuza games – SEGA and RGG Studio are finally bringing another installment of the Yakuza series to the PC (Win10/Steam). The game is confirmed to be an X-Box Series X launch title and will also be coming to X-Box One and Playstation 4 for those of you more console-minded, no word on a PS5 launch yet.
Eurogamer spent some time with the Japanese release of Yakuza 7 back when it released and the author enjoyed the new direction the series took with the seventh mainline entry. It will be interesting to see how well everyone feels about the changes. So if you have been meaning to sort through your backlog and get around to Yakuza 0, Yakuza Kiwami or Yakuza Kiwami 2 then now might be as good a time as any in the lead up to Yakuza 7: Like A Dragon. It might be a new era for the Yakuza series with a new protagonist, setting and style of gameplay but that does not rule out subtle callbacks to the older games in the side stories and mini-game activities.