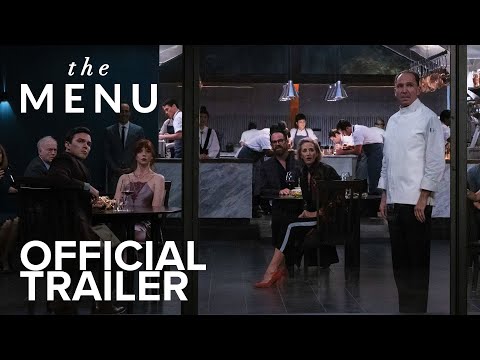 I've eaten a three-star Michelin meal so I'm qualified to discuss this film, no?
Well it's that level of food hubris that kind of stabs at the heart of The Menu. Got to see this tonight and we really liked it. Since this is an Adam McKay production, you know it's going to have some dark humor. Unleash him on the avant-garde food industry and… the result is this, which I feel like he mostly succeeds, though sometimes the motivations and reasonings are… muddled at best. The Menu has a lot of trappings of a foodie horror film, but mostly stays on the side of… realism.
You can go a lot deeper into all the different related themes that intersect here, but my conclusion is that they mostly work, but in a few places doesn't go where I thought they would (and would have made this film a bit more gut-wrenching). There are a few surprising twists and turns, and the take on the Chef's Table presentations is pretty awesome and funny as hell. For a $1250 meal though, would. there really just be 6-7 courses? Definitely not, but there's only so much room in a film to cut through the various points they were making.
Oh and the performances. Amazing. Ralph Fiennes. Wow. Nicholas Hoult channels Peter from The Great pretty much, and Anya Taylor-Joy is… well, there's a reason she is the way she is, so that worked I think.
So yeah, recommended.
— Alan