I have restarted my hobby making mods for Quake.
A twitch channel have restarted my love for making games or mods (thanks Rafa!).
I don't have really a plan, except add things I think make sense next. But I think I am on the good path.
Tom has give me permission to show it here in QT3. So heres a video: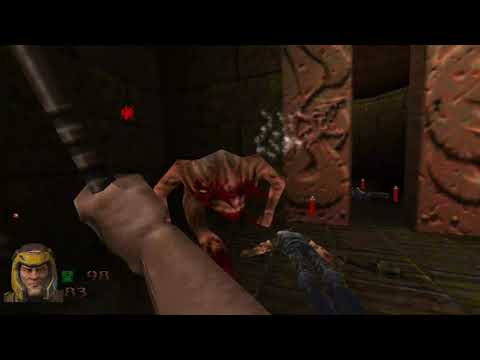 Things I have done so far:
Make the player many times faster than the original
Add many more enemies
Give the player a weapon with infinite ammo
Have the enemies drop health and power-ups
Make the hud more like what modern players expect (feedback & usability)
My plans is to give the player a super like destiny and have two or more heroes. So far I have made graphics for Ranger and Nyx, taken from Quake Champions. I am modifing both the engine and the gamelogic. Starting from quakeworld engine ezQuake and exCoop, a Coop mode mod for QuakeWorld.
Ranger:
Nyx: