Filled out form, I am in!
QT3 gifts for this are among my favorite Christmas gifts. Yay!
Not sure if I have the time this year to stalk/buy/wrap/mail stuff again.
But if I do, everyone is ok with bulk delivery of pickled/fermented shelf stable meat(s)?
:)
I didn't even know you could pickle meats. That sounds … interesting.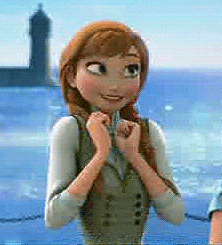 I am most definitely in as well again this year!!
In! This exchange always rules!!!
I think I will sign up for the first time this year! I will fill out the form in time before the deadline.
I am in. It's my first time; be gentle.
Sign-ups close on Friday! If you're on the fence, better make a choice to be in.
Still missing quite a lot of the usual suspects…?
As of now, if you're not on this list, you're not really "in" (go back and fill out the form linked in the first post).
22 players:
fire
jorn_weines
Dave_Perkins
ArmandoPenblade
Arioch
RichVR
Vesper
tomchick
ineffablebob
Ex-SWoo
mjgreeny
Schurem
Juan_Raigada
Charlatan
JPR
Guap
dwinn
Galadin
Kadath
BloodyBattleBrain
AWS260
Jason McMaster
I will get mine in this week. Also, the first post says a week from Friday, Oct 25th, but will get it done before this Friday just in case :).
Oops! You're right – I mixed up the dates. You've got a week and another part of a week!
Down close to the wire, but I am in!
Fine fine fine… I am in for a 2nd year.
:P
Also playing (total: 26):
Kelan
DennyA
lordkosc
arrendek
cool, an even number. for an event like this, those are best, ne c'est pas?