They're making this movie for the money, not the science.
I hope manly handshakes ensue.
I'm disappointed the sequel isn't called "The Twister".
I hope they find someone for the van as good as Phillip Seymour Hoffman.
I tried searching for a thread on Qt3 for Twister, but I guess there was never one for the original movie.
But I did find out from a random thread that Twister was the first movie released on DVD (and the last movie released on HD-DVD).
When we finished weather school back in 2003, they showed us this movie so we could laugh at it.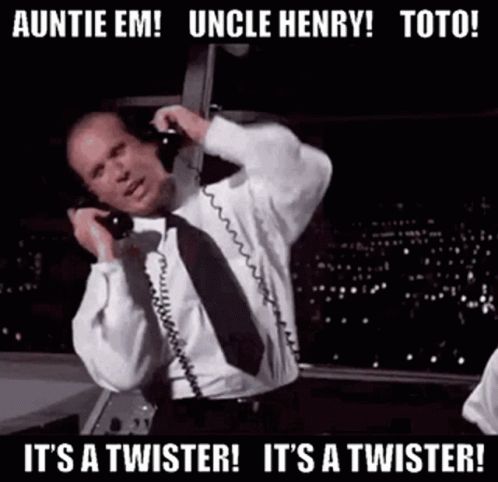 Before I read this thread, I thought maybe I had missed "Twister - the Movie"
So I thought you guys were talking about a sequel to this: