So he's an cartoon villain?
Oh, so they're doing a whole separate movie instead of having him as the villain in Shazam. I can see how he'd prefer that…
So this movie really doesn't exist yet, I guess. Hooray Corona-times and all, but that's a complete non-trailer, lol.
Yup. I guess they just wanted to remind everyone that it's a thing that still exists at the studio.
Its better than showing some half complete CGI. Storyboard visualizations look better than something like

Yeah
I still feel like LeBron's gotta sue Snyder for infringing his beard IP.
Also his natural hairline IP, but he might not be so sanguine about that one :)
A costume test!
yeah, that's like an old high school photo of The Rock that was Photoshopped. It's not an actual costume for Black Adam. OR ISN'T IT?
Some Chinese corporation probably owns the IP now. LeBron just wears it under some sort of agreement.
I'm liking it! They could have punted and tried to make it a Wakanda thing, but looks like they're sticking with Black Adam being a pretty bad guy, albeit a bad guy with a moral compass. Poor Dr. Fate though, as usual Marvel got there first in the movie realm and he'll be compared to Dr. Strange.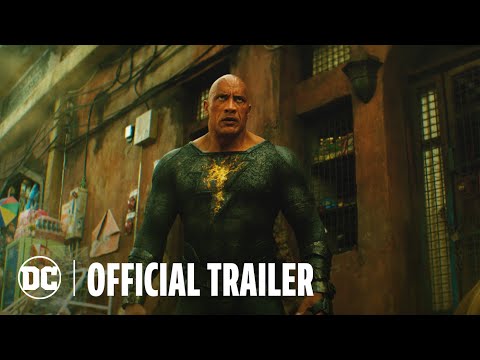 It's not The Rock being The Rock quite as much as I feared, but it may still be too much of The Rock being The Rock.
Whoa. I didn't realize they're trying to introduce Dr. Fate, Hawkman, and Atom in this as well.
I think I saw Blue Beetle, as well?
I think that's Atom Smasher, not The Atom.
Where? I rewatched and didn't see him. There is a Blue Beetle film in production right now too though.
It happened so fast all I saw was a wide-shaped blue guy using what looked like advanced tech, but I think it's just Dr. Fate looking again.
It just seems like a lot of folks to introduce.