Iron Trials '84 is just plain awesome.
I had my best game last night in probably any mode. The lobby had an average of .71 KD which is mostly average to bad players although I was the 11th best player by KD so not the top guy at all. Unfortunately, despite putting out 10k damage and killing 14 players in the lobby, my teammate and I ended up third.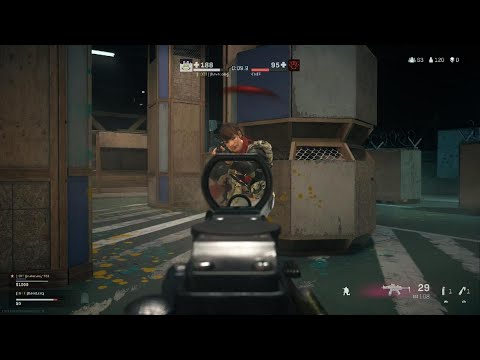 I like to rewatch games like this to try to improve for the next time and there are a number of mistakes I made at the end, one sort of unforced, that ultimately caused my demise.
The unforced one was accidentally picking up a different gun in a massive loot pile on the steps inside a Howard Johnson's/IHOP late in the game. That lost MP5 got me really upset and flustered, which is on me. It also cost me ticks on my gas mask. After I literally told myself to relax, I just plain played the final circle wrong. I was "safe" and took a poor route as the final circle moved and got exposed from behind. I have no idea how that guy was in the gas so effing long, but getting shot in the back ended me.
I also made another error there because I didn't use my remaining cash to either A) bring back my teammate so he could float in above the final group and possibly score a victory as people succumbed to the gas or B) bought a Cluster or Airstrike to destroy everyone moving into that final circle by leaving them nowhere to hide. Either of those options would have raised the percentage chance of victory by quite a bit. *sigh*
Still, that's streamer quality kills and damage in a mode that supposedly rewards high skill play so I feel pretty good about it. If you're wondering how the game plays in Iron Trials, this video has a ton of good gunfights in it that show how much more survivability you have now. Little bit of bad language along the way of course. :)
Here's the CoDTracker recap of the match…