Free Solo is a documentary about Alex Honnold's 2017 free solo (no ropes or other safety gear) 3000' vertical ascent of El Capitan in Yosemite last year.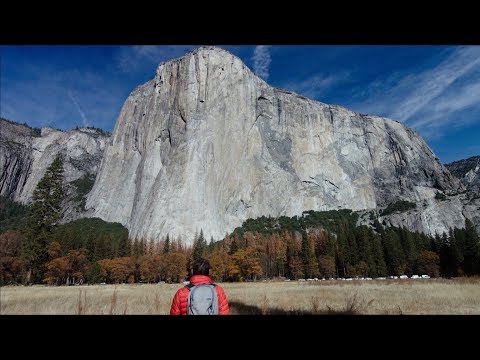 I just got back from seeing it in the theater. I think I can say that this is the best documentary film I've ever seen. It is funny, emotional and dramatic. I didn't expect the documentary to be what it is–it's not as much a chronicle of this climbing attempt as it is a chronicle of how what he's doing affects everyone around him, including the film maker Jimmy Chin, who is an accomplish climber and has been Honnold's friend for years. As the audience, we don't feel Alex's emotional journey; we feel Jimmy's and Alex's other friends' and especially his girlfriend Sanni's. It's kind of a genius move. Alex himself isn't relatable; he comes off as consumed, funny and oddly charming, but also kind of an asshole. It's the people around him who make the film resonate emotionally.
Also, the film is maybe a master-class in how to create tension. It is in no way a horror film, but watching it felt like watching horror. I left the theater with my neck muscles aching and my palms slick with sweat (even though I knew Honnold was successful.) Definitely worth seeing, even if you don't know anything about climbing. If you get a chance to see it on the big screen, it's worth it.