Sir, this is the Xbox Series X thread. The Xbox Series S is less boxy and sexy… sSs?
We do have a Series S thread, but it's hard to find because it doesn't have Series S in the thread title.
Yes, that is a far superior Qt3 thread title.
If you're a fan of older game that can be played through BC, there's a pretty good sale going on right now on the Xbox marketplace. Timesplitters 2 and Future Perfect and going for $2.49, for instance.
I have one of those on disc still, but wouldn't mind grabbing the other one. Which one is the one with a whole other game inside it, playable on an in-game arcade machine?
I'm not sure about that. You sure you aren't thinking about the Timesplitters game contained within Homefront: The Revolution?
Ah, you're right, that's it!
/slaps forehead
Maybe I don't have to buy the game after all, then! Which game was the one in Homefront: The Revolution? :-)
According to Wikipedia, it's Timesplitters 2. I own Homefront: The Revolution but I haven't tried accessing the arcade game yet, maybe I should give that a go.
Pretty sure the one I have on disc is Future Perfect, so I'm all set!
So I just got an XSX and am new to this back compat stuff. How does Red Dead Redemption run? Did they up-res it or anything?
It will run at 4K. Not sure what else they changed. The One X video for RDR and the XSX video for RDR2 should tell you what to expect.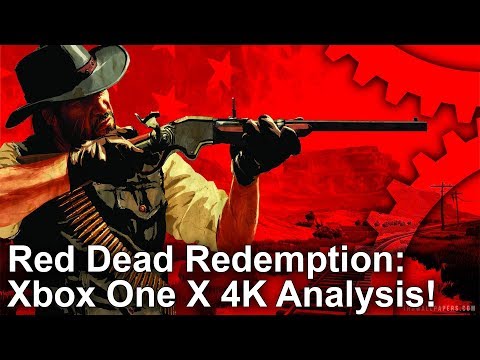 (It's only going to be better on XSX, but I don't have one :( )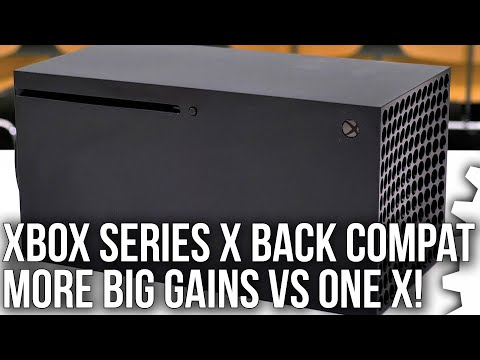 The XSX should be running the Xbox One Enhanced version and yes, they did increase resolution. I think they actually did a little more work on it than that, such as improved textures and more foliage. There's a comparison vid on Youtube (released before the XSX).
Looked fantastic on the One X and I believe it ran at 60FPS.
Ok, just saw video was posted above. Correction, 30 FPS on One X. So probably 60 FPS on XSX.
They have both Supreme Commander 2 and Sacred 2, the latter which is hard to find playable even today (the Steam version seems to bug out / crash most of the time).
Ended up picking up RDR and it looks fantastic in 4K. Especially for a game from… 2010? Man I'm old.
XSX is definitely running the One X version at 4k / 30fps. It looks and runs brilliantly though. It really benefits from the SSD over the One X.
Gamestop finally updated their bundles to something more reasonable than Madden + Far Cry + NBA. The new bundle is:
Console
Extra controller
$50 Gift card
3 Months Game Pass Ultimate
for $650.
Still not as good as buying an unbundled console; good enough that I finally blew my trade-in credit from a PS4 Pro and launch Xbone to pick one up. Surprisingly was able to walk into a store and do it even.
Nice. Welcome to the current generation of consoles! And the beautiful piece of heat dissipation engineering.
Well I mean that's all stuff I would end up getting anyway. I loath the bundles that put in games that I would never buy at retail price. AKA Madden… So congrats on a decent deal!
At this point I wonder if I'll ever bother getting a Series X or PS5. Seems better to just finish upgrading my computer as aside from 1-2 games there's nothing I'm super missing on the PS5. And most of the Series X stuff ends up on the PC anyway.